Will Smith: Jada pushed him to be a better man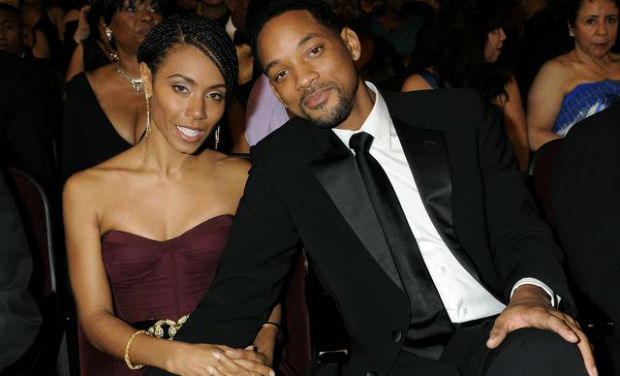 Despite the many rumours that float around about Will Smith and Jada Pinkett-Smith's marriage, you have to admit that they do well in portraying an envious relationship and blended family life.  Will made an apperarance at an event in Philadephia in February and spoke about their relationship, and what he feels people should consider when they decide they are ready to share their lives with another in marriage.
"I think a lot of people think that when you have money, that everything gets really easy, Hell Naw! Jada and I have been together for 17 years. If you look at it like a sports record, we are probably like 15 and 2. When we got started, we both truly connected on wanting to be better. That's where it all started. There were other people that we were dating and other people that we were attracted to, but there was a commitment to constantly be better that was what we connected on. Our whole world and relationship was that, "Hey, I know that I may not be all of that today but what I'm not going to do is lay around and not keep working to be better to deserve you."

I would say that concept is very central to having any success in this game of love at all.  The central idea of love is not even a relationship commitment, the first thing is a personal commitment to be the best version of yourself with or without that person that you're with. You have to every single day, mind, body, and spirit, wake up with a commitment to be better. Don't make that same mistake tomorrow that you made today."
Read what else Will had to say on insecurities, having freedom and more on Nicole.Bitchie.com
What do you think about that?