Marriage over motherhood?
E! News presenter Giuliana Rancic has said that the secret to making her marriage to husband Bill work is to put their relationship first and their 5-month old son second.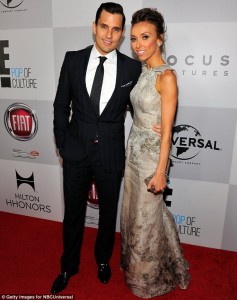 In an interview with U.S magazine Us Weekly, she decided to share her secret to a happy marriage:
"We're husband and wife, but we're also best friends, and it's funny because a lot of people, when they have kids, they put the baby first, and the marriage second. That works for some people. For us, I find, we put our marriage first and our child second, because the best thing we can do for him is have a strong marriage."
It's an interesting concept and not one that is usually heard of, possibly due to people not wanting to be labelled bad/selfish parents, but it makes perfect sense. The first example of relationships that children will experience is that of their parents or guardians, and once the child has grown up and left the nest, they are left with their spouse and no other distractions.  But her comments have drawn criticism from some who feel that it makes no sense that the couple went through great lengths to have their baby (they had to use a surrogate) but yet are not making him the number one priority now that he's here.

Giuliana also says that they keep their relationship alive by making sure they have date nights often.
So what about you Lurvlees? Do you agree with Giuliana and Bill's method, or do you believe the child must always come first?