Date #7 – Green Light!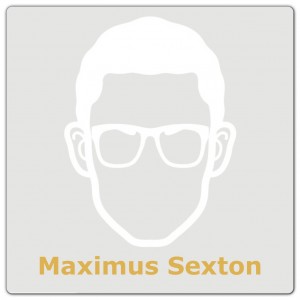 Now I'm sure that many of you are still curious as to what happened with myself and Chenelle.  Yes I am still seeing her, but we had such a blast once we arrived in Amsterdam that I've decided to tell you about it.  Woke up Saturday morning in a different city.  In a different country. With a different lady.  In a different bed.  I actually forgot where I was for a minute.  I must be doing too much.  I definitely drank too much.  I need a coffee… It's moments like this where you start to question everything.
It's 8:32am and I've just woke up in an Amsterdam hotel room, Chenelle is still asleep.  Yesterday was nuts, I tested my metal yesterday.  I challenged myself with three birds in one day!  All total stunners, fit as f*ck, sexy as you like, I'm a striker!  I'm winning! (These are the things I find I say to myself, maybe as some sort of reassurance… Reassurance from what?  I don't know). I often consider that this apparent quest I'm on is quite a vacuous pursuit, but then I'm reminded how much sex I'm having, and sex is modern day recreation, right?  Anyway it was time to see this city.  I took a shower and ordered breakfast.  We both made haste after stuffing our faces with croissants, and went to explore.
Now I've been to Amsterdam several times, but it was a first for Chenelle, so I took it upon myself to be her official tour guide. First thing to do is get the real touristy sh*t outta the way, like the museums and stuff, but the first real tourist attraction is the…  wait for it… COFFEE SHOPS.
Amsterdam by day is a very romantic city.  As it's built on a flood plane, there are canals everywhere that form side streets, so you can easily make your journey by boat, and there are many little cruises to go on.  The Dutch are quite nice and friendly too, unlike the French who are a tad stuck-up.  This place is just a lot cooler than France in that regard.
After a long walk along the canal, we got a taxi to Leidseplein, which is like Amsterdam's equivalent to Piccadilly Circus.  I walked into the Bull Dog coffee shop and ordered some green tea and some purple haze.  I also bought a bag of Dutch cheese just to have another bag of flavour.  I ordered an Earl Grey for Chenelle, and we took our seats in a booth near the window.
"This is crazy, I can't believe dem just sell weed to people so!"  She laughed at how casually I had bought two bags of weed from a café in the center of a European city.  She was in shock for quite some time, watching me as I rolled up my first spliff of the day in public.  I mixed the haze with the cheese and licked the Rizla, sealing it tight.  Taking a pull of the spliff, I was immediately impressed by the taste, but Chenelle had different ideas.
"What is that smell!?"  she asked contemptuously.
"It's a cocktail."  I said, acting like I was educating a Jamaican on weed.
"That weed deh smell strange… it smell like chemical!"
"What's up, you want some?" I asked jokingly.
"Nuh sah, me no inna dat! Ah nuh suh ganja supposed to smell!" she said defiantly.
Funny how the Patois crept out of her the more emotionally charged she got!  Chenelle is a sweet heart.  This lady is a potential wife.  She has a keen zeal, a zest for life.  Always curious to learn and not afraid to have her ideas challenged or challenge ideas.   I was eager for her get the full Amsterdam experience.  I bought us both a slice of space-cake to enjoy with her tea.  Chenelle took a bite.
"Wow, this cake actually taste like Ganga!  I won't get high will I?"
"No, it's just flavoring,"  I lied.  In about two hours Chenelle is gonna be high as f*ck!  This will be hilarious! I thought.
I decided the best thing for us to do was visit a few museums.  Amsterdam is great for that.  One place I'd never been in all of my many visits here is the Van Gogh museum, so that's where we went.  We walked for a while to our nearest taxi stand, and the got into one of the many Mercedes Benz taxis that litter Amsterdam city.  We arrived outside the gallery and were relieved of €15.
We spent the next two hours walking around this modern open plan gallery, and I've got to say, I'm not sure if it was the weed, but I developed a new-found love of Van Gogh's work.  The fact I was high made me feel every single brush stroke – I mean literally feel each stroke's intensity.  For a moment, as I stood there in the Van Gogh gallery staring at the world revered 'Sunflowers' by the man himself, I swear I could see the sunflowers moving.  I knew Chenelle was f*cked when I looked round and couldn't find her!  I had assumed she was following me close by, only to discover that she was staring at a painting on the other side of the room. She looked frozen in time, like she hadn't moved in a while, literally looking as if she could fall into the painting.  What had her so mesmerized?  I walked towards her to discover her enchantment was Van Gogh's The Starry Night.  Sensing me walking up on her, she spoke, "My God, this is the most hauntingly beautiful painting I've ever seen!"  That'd be the weed-cake, I thought to myself,  maybe some fresh air would do.
We left the gallery and went for a walk.  I never really had a plan for the day, but when you're in Amsterdam with someone new, there is always a chance to take a fresh look at the city and become a tourist again.  Chenelle was a perfect holiday companion – I don't do stereotypes – but I will say that Chenelle is as far away as you could get from a typical Jamaican girl, and she was keen to remind people that "not all Jamaicans are the same."  She was politically aware, well travelled and she could cook like her granny. She loved reggae, wasn't a big fan of dancehall, but she did think Vybz Kartel was amazing, and was ever-aware of the contradiction that presented within her personality.  "I'm a roots girl, but certain time a likkle slackness can gwarn!"  But she didn't do daggering and didn't smoke weed.
Our walk ended up in front of the Pathe De Munt cinema, with a new dilemma of what to watch.  There were quite a few European films on, but our choices rested between '12 Years A Slave' and 'Gravity'.  Now personally, I'd already seen '12 Years…' and it is a fantastically moving film.  Chenelle, however, had not seen it and was quite eager to.  I, on the other hand, was not prepared to sit through that film again.  I wanted to watch Gravity, especially as '12 Years…' was guaranteed to put us both on a downer.  Plus Chenelle was high on that cake and she didn't even know it.  I put up a solid argument on why we shouldn't watch '12 Years A Slave', but Chenelle is a fantastic debater.  The mere fact that I'd seen it already and raved about how good it was prior didn't help my cause. Chenelle was also kind enough to remind me that prior to flying her out here, I had promised her that we could do whatever she wanted.  F*CK!
We entered the cinema with popcorn and a couple of beers (yes, you can buy beer in Dutch cinemas). We spent ages giggling at the adverts that were mainly dubbed in Dutch, which was quite hilarious really.  And due to the concentration enhancing properties of marijuana, we didn't even notice or mind too much the Dutch sub-titles that sit at the bottom of Hollywood movies as standard. The film started and we were immediately transfixed. I must say the second time round watching this movie was no easier. In fact it was worse.  It felt even more brutal, as I had to experience it through the first-time reactions of Chenelle who clearly found the whole thing quite overwhelming, and was in tears.  This was my first bad idea of the day.  Chenelle's tears started early and by the time Patsy had that crystal decanter smashed into her face, Chenelle's tears didn't stop again.  It was almost as if on some molecular level she could identify with every aspect of the on-screen experiences.  During the scene in which Patsy was whipped, when she saw the skin on Pasty's back flayed and split open, Chenelle screamed.  This was all clearly intensified by the fact she was OD'ing on space-cake.
"Are you alright?  Do you want to leave??"
"No! No way!" she exclaimed, adamantly.
We made it to the end of the movie and left feeling like we'd just witnessed a massacre.  Chenelle didn't speak.  There was an odd uncomfortable silence between us.  That movie was definitely a bad move.  It'd take a 100-ton crane to lift this dark vibe that had settled upon us.  As we walked up the street, it felt like we were bereft, and I had to think quick to change the mood, because that movie seemed to awaken some dormant feelings of historic racial injustice.  I doubled back, walked into the cinema and bought two new tickets for the next showing of 'Gravity'.  I also bought another two beers and we waited.  Chenelle looked at me and smiled, acknowledging my attempt to change the mood.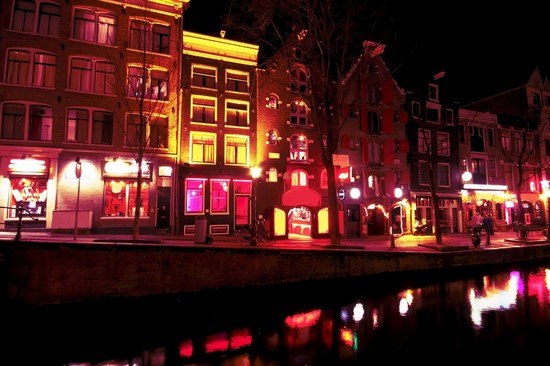 Two hours later we exited the cinema for a second time, but only this time elated with total amazement from the effect the second film had on us.  'Gravity' was mind-blowing, and was just what we needed after the intensity of '12 Years…'  By this time it was 6:30pm and quite dark, as the sun had already set.  We decided to go for a meal, which is when we chose to discuss the emotional rollercoaster that we'd just experienced, after watching two powerful movies back-to-back like that.  We enjoyed two glasses of wine and tucked in to our grilled cod fillet with chips, in the Turkish styled restaurant.
"I like you Maximus, you're a very attentive person. You're a good man."
"It's just so nice to see you smile again.  See, I told you that movie wasn't a good idea!"
"Oh my gosh, that was unreal!" she  exclaimed.
"Yeah, and it was no easier watching that the second time round, I tried to warn you."
"I know but I had to see it.  I'm a Jamaican.  My people endured that treatment for hundreds of years at the hands of the British.  For me to endure a make-believe re-enactment of it is nothing compared to the brutal historic reality….You know, stories are passed down through families who suffered.  That film seemed to bring it all to life in such a vivid way."
I had figured her response was tied up in the fact that the movie is literally a sneak peak into her direct history.  And this appeared to make the movie even more poignant.  The power of film is truly underrated.  We spoke about the history of slavery and the vastness and beauty of space for the next 45mins, as we made our way back toward the general direction of our hotel.  In our own little marijuana enthused haze, we felt like we floated through the streets on this brisk Amsterdam night.
As we made our way through the streets and alleys, the vibe suddenly became more electric.  There was a buzz of people chattering, and the human traffic got more and more dense. The streets slowly, strangely, had all of the buzz/chatter energy associated with a market place, and as we strolled on I slowly became aware of an omnipresent red haze giving everything a crimson tint.  We had walked into a claret tinted fog of human interaction.  Looking closer, I could see that the numerous neon lights were the cause.  Chenelle suddenly noticed a naked woman in the window.
"Oh my gosh! This is the Red Light District!"
All around us were window booths filled with scantly clad women.  Women from all over the world.  All flavours and cultures come here to hustle their bodies in a Dutch window for a crowd of fascinated, horny tourists.  Some girls have been trafficked and many have trafficked themselves.  Economic migrants that are here to sell their last true prized possession.  I explained to Chenelle that in Amsterdam this industry was regulated by the government, and was taxed and health-checked etc., and treated as a legitimate business.
"Oh my word, I cant believe my eyes, Lard Jeezus!  This is a market!  It's like Oxford street inna West End, but ah punani dem ah sell!"  I could tell Chenelle was excited.  She only spoke Patois when she was excited or vexed.  I think all of this flesh is turning her on.  As we walked around the various windows and female types, Chenelle stopped.
"I want to go inside!"
"What?" I said, confused.
"I want to go inside and see one of the girls."
"What are you saying?" I laughed nervously.
"I want to go inside… and I want to watch…"
"Watch what…?"
"…I want to watch you f*ck one of dem gyal deh!"
Chenelle expressed a tight cheeky grin.  I knew she was feisty, but f*cking hell, I never knew she was that kinda freaky!"
"Are you serious?"
"Look, I know what's going on here, you're not my man, we hang out and f*ck and you do sweet things for me, but you're not my man.  I like you a lot, but you're not my man.  And for that reason I could definitely watch you f*ck another woman in front of me!"
"Are you for real?"
"Yeh man, nuh worry yuh-self ,everyt'ing iree!"  Now that's what I call a green light.
"Which one?" I asked.
"That one there! The mixed race one that looks like Rihanna."
Looking in the direction that Chenelle pointed, I saw the most stunning lady I'd seen in quite some time.  She actually did look like Rihanna.  As I stood there mesmerized by this Rihanna doppelganger that was selling her body for Euros in an Amsterdam red-light window-booth, Chenelle walked over to her.  The lady opened her glass-door, and after a brief conversation that involved hand gestures and some pointing at me, Chenelle nodded and then they both smiled.  She then signaled me to come over, and I did.  I walked slowly, but with purpose.  I made my way.  Like a pimp.
Copyright Maximus Sexton