Open Your Eyes And Your Heart To A Blind Date

Blind Date recently returned to our screens, and while it's not quite the same without Aunty Cilla (RIP), Paul O'Grady has given it his best shot. He's a great presenter, perhaps not quite the right fit for a dating show in the era of digital media and reality star glitz, but he's still lovable.
What I like about this series is that it's grassroots, and by grassroots I mean the contestants don't all look like they've stepped out of the pages of a hot gossip magazine. The contestants are diverse in ethnicity, shape, age and even sexuality which is great. It's a shame the show doesn't seem to be catching on online, so I'm not sure whether there'll be another series, but I like it.
There a few things you can learn from Blind Date that should be common sense (but unfortunately common sense isn't common):
Appearances are still important – I'm not sure why people turn up on date looking like they've been dragged from the bargain basement at Lidl, but if there's one thing that Blind Date teaches us it's that it is important to make an effort and look good (if not for the cameras at least for yourself…how can you be walking past mirrors and not feel happy about what you see).  If you're going on a blind date, make an effort, most of the contestants made some sort of an effort.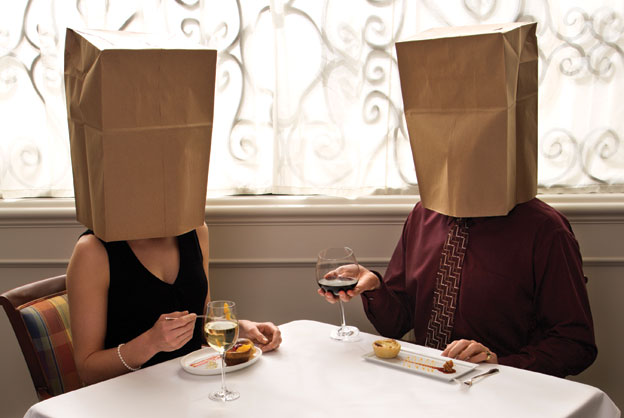 Don't judge a book by its cover – This may seem like a contradiction to my first point, but it actually falls in line with the above.  Once you get past the initial appearance factor, go deeper and look beyond.  Too many people have a fixed view of how their beloved should look, and honestly, they're missing out on some true gems purely because they're looking for a Tom Hardy or Kofi Siriboe.  Blind dates are designed to surprise you and give you an opportunity to meet someone you might have walked past in a bar.  So give it a go, and try to see beyond the physical appearance.
Manage expectations – Blind dates are supposed to be fun, it's not a marriage introduction.  Relax and have fun on your blind date.  Even if you don't end up meeting the love of your life, you might meet someone who could be a friend, buddy, pen pal… or Twitter follower.  Just manage your expectations, be friendly and be open minded.
Give as good as you get – People get disappointed after blind dates, because they're expecting a stranger who they've never met before to entertain, charm and excite them.  Even the TV show itself can't do that, and in the real world we can't expect people to do all of the work.  You have to make an effort too, do the work, and give as good as you're expecting to get.
Hopefully this will be useful to you.  I encourage you to encourage your friends to set you up on blind dates TODAY!  You might never get a hug from Paul O'Grady, but at least you'll get a chance to fall in love… or at least fall in like.

Lois London
Loves love, London (most of the time), fried plantain and all dating related shows