Tinder – Swipe Left!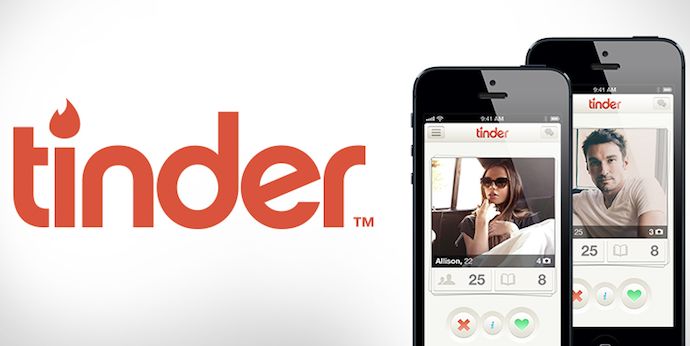 I lasted 4 days on Tinder, and in hindsight, it was 4 days too long.  I joined because currently the conventional way of dating sucks (I have written about this before, in Dating in the 21 Century) and I will say it again in less words.  Social media has killed spontaneity; no one knows how to talk anymore.  To the ladies – when was the last time you were approached by a man in daylight and not under the consumption of alcohol with his friends watching closely behind him in a night club?  To men – when was the last time you saw a woman and approached her without second guessing yourself?  Social media has killed the basics of communication, if it is not happening behind a screen, then, well it's not happening.  I haven't been approached in a while and I haven't done any approaching, it is what it is.
Swipe left and you reject, swipe right and you accept, it's not difficult, because it's all about looks and nothing else.  That is until you strike up a conversation.  I joined Tinder last week Friday after my friend showed me how it worked.  I was intrigued and decided to stay on for a month and then blog my experience.  I didn't even last a week.  Last week Saturday morning I woke up early and swiped away, easily rejecting 200 people in the first 20 minutes.  Yes you heard right – 20 minutes.  I never signed up for Candy Crush, because I have so many intelligent friends who are like crack fiends on that damn app, but I can tell you this device is like Angry Birds, you tell yourself you will play it for 5 minutes and before you know it your eyes are burning and you have wasted time you will NEVER get back.  I hope you noted that I said "play it" in the last sentence; this is what Tinder is, one big game, and if you like games you will have fun.  I don't like games, because I cannot stand drama. In my short time on the app I sensed games, potential fun and, oh yeah – drama, with a capital D.
Derek, 34, and I were a match.  He messaged me on Sunday morning at 8:00am saying "HI".  I was already up, so I responded 30 minutes later.  In his fourth message he was inviting me down for a picnic that very same sunny day.  I declined.  In the fifth message he was asking me whether I used and liked toys.  In the eighth and ninth message he was trying to redeem himself, after I told him where to go.  "Let me make it up to you".  I blocked him, but not before telling him he had no class.  I don't have time for this.  I am a lady and he should have been able to figure that out from the 3 pictures I carefully selected.  The joke is he's probably done this before and it has worked, so this is his approach to see if he can get lucky.  I wouldn't even call this 'testing the waters', he jumped straight into the pool head first.  I am not in it.  This may be a game, but at 34 years old I don't want to or need to play it.
I deleted my account on Tuesday and by that time I had 9 matches, 3 of those instigated a chat and the remainder remained silent.  I get the impression Tinder for many is also an ego boost, not necessarily interested in striking up a conversation, it is the many likes and matches that is the pay off.  External validation by others that you are pretty, attractive, handsome, sexy, buff!  Not in it.  Other turn offs:
– Men who use their children in their dating pictures.  I can only find three reasons for this:  1) They just used a decent picture of themselves that happens to also include their child. 2) They want to be upfront early that they have children, so if you like them, then you know they come with little people. 3) It is a strategy to show women how loving and cute they are with their children, in the hope women will see this as an attractive quality.
– If black men are your preference, please note you will have to swipe at least 15 times before you see one. In most cases than not, you will be swiping left very fast and by the time you process there is a black guy, you would have rejected him by mistake.
– The amount of bare chests, pictures in the gym and posing by cars is such a turn off.
– Seeing work colleagues on Tinder feels awkward. #justsaying
– Never leave your phone with friends when going to the bathroom, it is very likely they will be liking men you would never like on your app.  If this happens be prepared for random dudes messaging you approx. 3 hours later.
Sexy is so much more than the face and torso.  Yes the initial attraction can lead to a great date and time, it's a new way to meet people in your circumference that you may never cross paths with, but it is just not for me.  Many women have a hard time meeting men and this app is moving with the times and is part of the whole internet dating boom.  But for me it still feels like men are the real winners here.  There are more women to men anyway, so this is another sea to put their rods in.  There is someone for everyone, and many ways to meet that someone.  I honestly believe I will meet my someone in real time by our paths crossing without the help of behind the screen instigation and antics of games.
Tinder: Swipe Left.
Account deactivated.
Lurve spy:  Lisa Bent
You can read more from Lisa on her blog: Deeper Than Twitter.