Date #6 – Trois Roses Noire (Three Black Roses)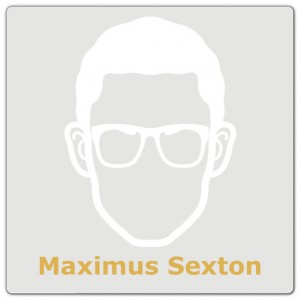 Valentine's Day is always a tricky one for serial players, depending on how tight your game is.  I mean, it can be a day for romance, love and first dates, but then this ain't a Mills and Boon novel.  Who really wants the pressure of laying out a full Valentine's spread for a freshie (i.e. new girl)?!  On top of that, it sends the wrong message to the potential love interest, suggesting that maybe things should go deeper, quicker, faster, etc.  So what I normally do is keep it familiar.  I normally just go on a date with whomever I'm seeing at any given time.
Now I'm a man who likes to spend money, BUT, I do know the value of it.  The way I see it, Valentine's Day is a commercial con.  It's designed to emotionally blackmail men into feeling guilty and manipulate us into spending whatever it takes to make a woman feel happy for one day!  It's a con.  Therefore, as a form of defiance, I decided to see Bianca on the 13th of February.  I figured the best thing to do was randomly surprise her at work.  Bianca was a part-time model, and she worked as a receptionist for Ernst & Young.  She was single (but we been f*cking for about 5 months) and I knew that if I didn't see her on Valentine's Day she would feel some type of way, so I'd much rather maintain the illusion of romance for the mean time.
I pulled up outside Ernst & Young in the city, where Bianca worked, and told her I was downstairs so she should come down and see me.  Luckily she was on the early shift and I was able to whisk her away.  Once she came downstairs she entered my car smiling, anticipating a surprise, as I'd never picked her up from work.
"Max, what a surprise!  So you're kidnapping me from work then?"
"Indeed I am.  I figured since I'm working tomorrow, I'd treat you today."  I felt like a liar.
After 30mins of driving we pulled up at the Four Seasons hotel in Canary Wharf.  The valet parked my car and parked and we walked inside and checked in.
"Good afternoon Mr. Sexton, the Presidential Suite is waiting for you."
That was the porter.  I paid him to say that.  I actually got him this job.  My mate is regional manager for this hotel chain.  The porter, the chef, I know them all.  They see me do the same routine with different women over and over again.  They're all in on it, and it works every time.  They treat me like a Don when I'm in here!
Bianca was gushing at the way we swaggered into that place.  After some small talk with the manger, we made our way up in the elevator to the 7th floor.  Catching our reflection in the lift mirror, we made a perfect couple.  Bianca is Eritrean and probably one of the most beautiful women I've ever known.  A perfectly beautiful symmetrical face with hazel eyes and loosely curled natural hair.  Her skin was so smooth it looked like polished mahogany.  I'm 6′ 2″ and she's 5′ 9″ (out of heels) so we looked the same height.  Through the mirror I could see Bianca's blouse was open slightly, she was braless.  Being a part-time model, she had a nice pair of breasts.  She was a 32B and her nipples were PERFECT.  Like little bullets, nice nipple size, cute little cup–shape, f*cking fantastic!  And her nipples were erect right now.  It is as if they came out to play as she was enjoying the moment.  She looked up and saw me looking at her and smiled.
As the bellboy brought us to our door, he opened it and let us in.  He then stood back we entered to the sight of the Four Seasons' finest hotel suite.  As always, the place looked immaculate, and they had left a bucket of Ace of Spades champagne on the bed, with a bouquet of black roses.  I pulled out £20 note to tip him and whispered, "I want some change out of that you bastard!"  Andrew, the bellboy, laughed and left.  I know him as well.  He's a good kid – he knows the area and can get you what you need, if you know what I mean!
Falling to the bed, we kissed and kissed.  Just kissing and touching and looking at each other.  It was very intimate.  I pulled out three stems in a cluster from the bouquet, and ripped a bunch of the black rose petals off the buds and sprinkled them over us as we kissed. Bianca gasped with excitement and a look of appreciation.  The black petals looked beautiful, contrasted between her brown skin and the brilliant white Egyptian cotton bed sheets.  We f*cked for about 2 hours straight, she came about 6 times.  She was amazed at my stamina and how horny I was.  I told her that I'd been doing yoga, but the truth is I took half a Viagra just before I picked her up from work, and upon us arriving at the hotel, it had just kicked in.  I actually had a semi in the lift.  I've got about 8 hours of hard f*cking left in me.
"You're marvelous Maximus Sexton!" was the last thing I heard before falling asleep.  We woke up at 3:33am on Friday,officially Valentine's Day, and had some champagne and room service, before f*cking again for another few hours.  At 8:15am we woke up and had breakfast in bed.  We proper went-in with the breakfast as well.  Continental breakfast and English breakfast – we put it away!  I guess we needed the energy.  I lounged around with her until just before midday, then took a shower and got ready to leave.  I had to meet Jessica… Yes you heard me correctly… I had to meet Jessica.  I woke Bianca by gently stroking her arm.
"I got this booked for the rest f the day, it's yours, I gotta go to work.  There's more champagne and it's paid for, so call up a girlfriend who's single and have a drink with her in here on me!  Like I said, everything's paid for, but don't take the piss.  Make sure you don't call up any men.  They will tell me!"
"Oh babes, you're such a star!  Have a good day and don't work too hard."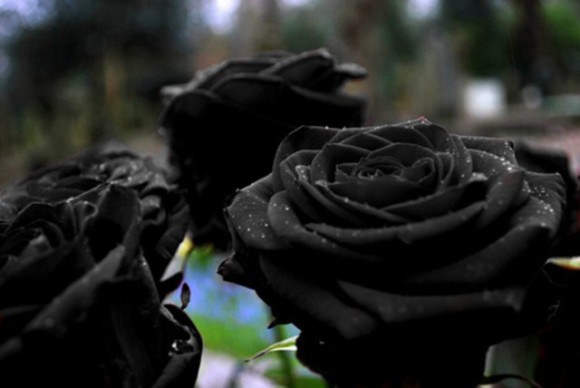 I blew her a kiss, made a beeline for the elevator, hit the lobby, hollered at the valet and jumped in my car.  I made my way to Knightsbridge; I'd arranged to meet Jessica for a champagne lunch at Harvey Nichols.  I arrived at Knightsbridge at 1pm, after stopping at my house to spray some aftershave and grab my passport.  Jessica was inside waiting for me at the champagne bar on the 5th floor of Harvey Nicks.   It's absolutely stunning.  It's got a kind of 1930's pre-prohibition feel to it, but the vivid green and pinks on the upholstery makes it contemporary.  It's like a fantasy bar, and the food's fantastic too.  This is Jessica's favourite place.
Jessica was born in South Africa.  Her father is a diplomat and she enjoys fine things and fine guys.  I (at the moment) just happen to be her new plaything.  We do have a laugh though.  I'm not normally a fan of the South African accent, but Jessica's was cute.  With her 6-foot height and beautiful light-brown skin, Jessica could have been a model, but has no interest in such "folly filled professions" as she once put it.  She was a "red", the unofficial name for the social class of mixed-race South Africans.  She's a politics graduate, and loves nothing more than having good sex and a good debate.  For example I said:
"Well, I am of the opinion that everyone needs a reason to live…"
Her response was:
"No!  You just need to live; you do not need a reason.  Do birds have a reason?  If they do, do you think they actually know that reason? What about lions?  Do you think African lions are lying about in the afternoon sun of the African Serengeti, discussing the meaning of life in-between bites of antelope?  What about children, babies?  Do they have a reason to live?  If a baby's spirit arrives on this planet with a reason to live, would the baby even remember it when they arrive ??  Live and do good, that's what I say.  If you need a reason to live, you're probably already halfway dead!"
"Wow."  I'd paused for a moment, absorbing her perspective.  This is what I mean.  I mean, who thinks like that?  This is what intrigues me about her, sexy & smart.
Four hours and several high priced cocktails later, I was tipsy and mindful of the time.  Plus the Viagra had just rebooted in my system – the alcohol must reactivated it.  I turned to Jessica and instigated.
"You know, you're sexy when you're like this…"
"This is what you always say…"
"Lets find somewhere and f*ck!"
"On the street?!  No way, what do you think I am? You are not f*cking me on the street!  On a beach, yah, but on the street – NEVER!"
"I thought you might be up for the adventure," I replied.
"No, not me.  I am not one of your English girls.  Take me home and f*ck me, or to a beautiful beach and f*ck me, but not on the street. That is for whores.  Not women of class."
I ain't got time to take her home, all I wanted was a quickie.  It's rare that I get shot down like that.  Takes some getting used to.  I'm used to getting what I want.  I normally have something to say at moments like this.  But… no.  Nothing.  Sometimes, there is nothing that can follow an honest statement.  Replying to that would make me a complete idiot, so instead I ordered food.  I ordered the grilled salmon and asparagus, which tasted absolutely divine.  I looked over at Jess as she ate.  I'm not sure that I could see Jessica full-time, sometimes she has no off switch.  She's sexy and all, but too full-on, and little sense of adventure, outside of a debate.  My phone buzzed.  It was a reply from Chenelle, who I'd messaged earlier.  Her message read, "All gd, see you l8r! xx!"  I need to start rounding this up with Jessica now.  We exited the champagne bar at 5:10pm, I turned to Jessica and prepared to leave.
"Look babe, I have to rush off, but you don't have to.  Here's a little something, treat yourself."  I passed her £200, and told her to go grab herself a gift from Harvey Nichols.
"Max, you shouldn't have, you've already done enough!"
I kissed Jessica on the cheek and said my goodbye, then made my way to Stanstead Airport, arriving at 8:45pm.  I walked to the KLM check-in point and saw Chenelle standing there, wearing a navy-blue Burberry mac and red stilettos.  She looked HOT!  I had been seeing Chenelle for about 3 months, on and off.  She was a medical student at Guy's Hospital, originally from the parish of St. Anne in Jamaica.  She said she'd never been surprised with a Valentine's date, so I saw that as a challenge, and thus here I am.  I was carrying my overnight-duffle bag, and three black roses wrapped with a black satin bow.  She was facing away from me, so I was able to creep up and hug her from behind.
"Happy Valentine's, sweetheart."
"Hey Max!  I can't believe it, you're early for once.  So this is all cloak and dagger, where are you taking me?"
"What's your Dutch like?"
"OMG!  We're going to Holland?!" she shrieked.  Now I know that I've contradicted myself, regarding the Valentine's Day spiel, having gone out and spent all this money on these three women, but I did bring a smile to each of their faces.  Besides, love is a game… and I'm a player.
"Yes we're going to Holland.  You packed your passport, didn't you?"
"Of course, as if I'd meet you at an airport and forget that.  Duh!"
I took her passport, checked us both in, and we made our way past security to our departure lounge.  Now I'm aware that I have not described Chenelle with the same detail that I've used to describe the others, but look, I'm taking her away on holiday for Valentine's Day. I think that says it all, don't you?
Copyright Maximus Sexton