Date #5 – Moonwalking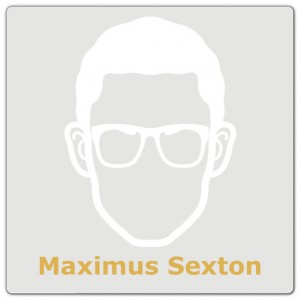 It's 10:45pm and I'm pulling up to a penthouse apartment on the Southbank, just up from the London Eye.  A few banker friends of mine have rented a riverfront apartment and are throwing a private party for about 200 close friends, and it's a masquerade theme!  My mask was very stylish, black satin with a little lace overlay, and velvet trim with gold finish.  I wore a midnight blue tuxedo and my Farragamo driving shoes – I looked FLY!!
My "date" for the night was Heather.  Heather's particulars were 32-24-36, 28 years-old, 5'11", brunette.  Now Heather was a friend of mine.  She's my date for the night, but we don't date.  We do f*ck though, in a sort of "just-mates", "homie-lover-friend" kind of way. There's NO pressure.  We hang out, eat, talk, drink and sometimes we f*ck.  I repeat, there's no pressure.  She dates other people, she talks to me about her dates, I tell her about who I'm sleeping with, who new I may've happened to sleep with.  Yeah, like I say, we're mates, we just f*ck sometimes!  She looks and talks like Kiera Knightly, but she has got an hourglass figure.  She is a sight in her birthday suit, trust me.  Oh… and she's bisexual.  She's also a very good wingman.
Anyway, I digress.  Heather looked lovely.  She wore a red cocktail dress, and a turquoise mask with turquoise feathers around the left eye.  The mask was finished with one solitary peacock feather sticking up from the middle of the brow.  We both looked crazy trying to find the address, both wearing our masks as we drove around the back streets of London's Southbank.
Switching off the car, Heather reached into her bra.
"Lets powder our noses."
Now I don't normally sniff coke, but I figured it was New Year's Day and it's a celebration!  Opening a small paper wrap, Heather used the acrylic nail of her index finger to scoop up some cocaine, sniffed it hard, then passed the wrap to me.  I took out a 50 pence piece and scooped a small pile of the coke onto the edge of the coin, then sniffed hard.
A burning sensation shot up my nose and down the back of my sinuses.  It stung for about 30 seconds, then slowly became numb.  Then my nose started running.
"Excuse me… it's been a while!"
"Aww! You got a 'virgin nose' have you babe?" She laughed.
"Well, forgive me Heather Hernandez Escobar!"
"Shallup you!  Wipe off your nose and swallow this!"  She passed me what looked like a little screwed up piece of Rizla.  "Put it in your mouth."
"What is it?"
"Just put it in your mouth!" she demanded.
Going with the flow, I popped it into my mouth and swallowed it.  She passed me some Ribeana that she had to wash it down.
"What was in that?" I asked.
"Chrystal MDMA…  in half an hour we'll be walking on the moon!"
We straightened up ourselves, fixed our masks and made our way up to the house.  As I walked up the pathway, I felt the flow of cocaine infused mucus role down my sinuses into the back of my throat.  Yuck! (This is why I don't sniff!) Tasted like a throat full of aspirin, and it immediately made me queasy!  Approaching the apartment, on entry I was immediately impressed with the music.  The DJ was playing South African house, and the party was already in motion!  The place looked fantastic.  I later found out that the waterfront Southbank penthouse apartment retailed for about £9million.  Wide rooms, high ceilings, all modern, and smartly dressed people were dancing everywhere.  All with elaborate masks on.  It was quite overwhelming, really.  It was quite liberating being able to hide behind a mask in public, it suddenly made me feel uninhibited.
Walking around the room with everyone wearing beautiful masks and dancing away, I immediately felt overwhelmed with happiness. Everyone was dancing and smiling blatantly, bold with their joy.  I'm quite sick of going to parties, clubs and raves where people are too stuck up to free up themselves and just go for it!  DANCE!  This was a damn good party!  There were two tables at the side of the room filled with Grey Goose and Cristal, that's all these guys were drinking and it was self-service.  I grabbed a bottle of Cris' and two champagne flutes.  Cracking open the bottle, I poured a toast for Heather and myself.  I chased the Cristal with a double shot of Grey Goose each, gave Heather the bottle of bubbly, and we made our way to dance in the middle of the room.  This party was bad!  By now they were playing tribal house and it was popping off lively – I love this tune!  Whoever put this together is the f*cking man!  Strobe lights, laser presentation, it was like a nightclub rave, but in a house party.  There were about 200 people in here all together.  Pure good vibes.
After the champagne vodka and the dancing, I began to get really hot.  I took off my jacket and Heather was nice enough to hold it for me.  It was now that all of the drugs I'd taken started working at once.  The back of my neck started tingling, and my knees began to wobble.  It felt as though if I stopped dancing, my legs would become weak and unable to support me.  Wow…. f*cking hell!  So this is what Heather meant by walking on the moon!  I thought to myself.  I danced a little while longer, and lost all concept of time.  By now, Heather had wondered off to explore.  The room was completely spinning, and my head felt floaty and light.  The music felt even more intense, like I could feel every single increment of every vibration coming out of the sound-system. *Note to self: I can see how this can be addictive!
I looked at my watch.  It was 11:55pm and I saw people making their way through the house clearing out the room.  I asked a lady where she was going and she replied, "To the roof terrace to watch the NYE fireworks!"
OH SH*T!  I totally forgot!  I rushed to get another glass of champagne.  I wanted to bring in the New Year sipping some bubbly.  By now I'd lost Heather, but I'm sure she was off somewhere having fun.
I made the journey to the roof terrace.  I say 'journey', but it was only up two flights of stairs, which felt like a bare-foot-mile! Everything was in slow motion.  It was nice though.  By now I was flying, the cocaine had me feeling invincible and confident, and the MDMA had me happy and horny, and the alcohol was the cherry on the top!  I felt fantastic!!
Stepping out onto the roof terrace, I was immediately halted as the fresh-air hit me and spun my brain upside down.  The overload of oxygen made me dizzy and nauseous.  I rushed to the side of the balcony, away from the crowd who had gathered to enjoy the fireworks.  The people were already counting down.  Drunk, high and discombobulated, I threw up over the balcony.
FIVE…FOUR…THREE…TWO…ONE – HAPPY NEW YEAR!!!
The crowd cheered as I spewed out the champagne, vodka, cocaine and MDMA that had been ingesting in my stomach.  This is my body's way of saying:
"F*CK OFF YOU BASTARD!!  HOW DARE YOU!!  *Note to self and public: Drug abuse is NOT COOL.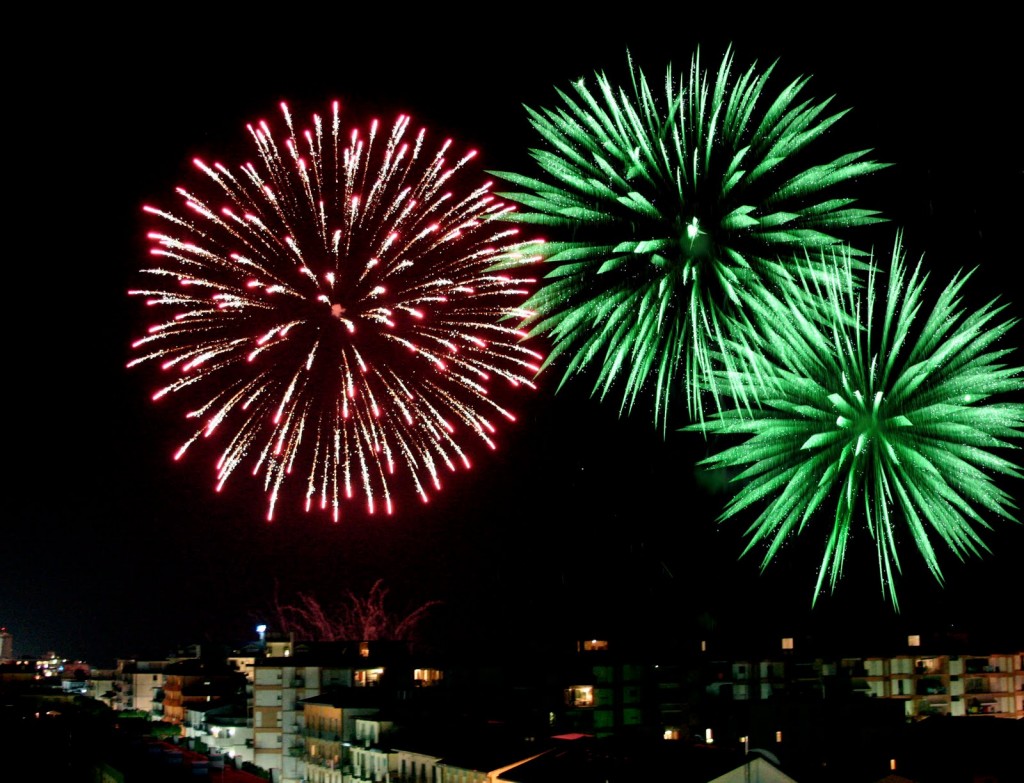 I felt much better after puking out the poison.  I was still high, but it felt manageable now.  Ok I'm back!  The fireworks exploded and I was filled with a rush of emotions, and the 100 (or so) people on the roof all began hugging and dancing.  Looking out on London's Thames river, watching the fireworks, was absolutely BOSS!  The light show went on for about 15mins as we partied away to Tribal House on the penthouse roof.  These city boys know how to party.
By now my mobile was blowing up with 'Happy New Year' text messages, BBMs, Whatsapps – the works.  One message stood out though, and it was from Heather.
"Wer R U? Meet me upstairs bedrm NOW!"
That was 10 minutes ago.  I walked back into the house and made my way through the upstairs hall, peeking into the various bedrooms to find Heather.  In one room, a guy was sniffing coke, another had crashed out in the next room.  When I found her, she was standing in her Victoria Secrets underwear, smoking a spliff.
"Heather, you missed the fireworks."
"No Max, YOU missed the fireworks!"
I heard a giggle from behind her on the bed.  Looking over to the second presence in the room, there was a lovely, voluptuous blonde laying in her birthday suit, wearing a velvet and sequinned crimson cat-woman mask.  Wow!
"This is Saffron; she wants to party with us…" Heather said.
"Happy new year Max!"
"Happy New Year ladies!"
They both laughed.  I smiled.  Locked the door and began to remove my tuxedo.  I fell to the bed, and began to kiss this Saffron, a random stranger, as Heather kissed and caressed her breasts, and slowly made her way to her vagina.  Watching these two ladies pleasure each other was probably the sexiest thing I've ever seen.  I could tell that Heather was an experienced p*ssy eater, she did it with so much confidence, self-assured with every stroke of her tongue.  Saffron responded to Heather's every lick and touch as though she was a purring cat  – emotive, euphoric and responsive.  Her face became serious too.  It was quite funny when I think back, but really sexy and enduring.  As I took out my stiff hard erection for Saffron to suck on, I caught sight of us all reflected on a huge mirror on the far side of the room.
It was a picture… we were a sight!
And all I could think was; how lucky am I?