Date #7 – The One?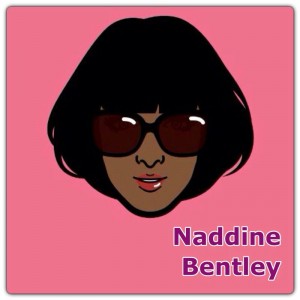 So here we are at the end of the month already, time is really flying by.  I am pleased to say that this month was so much better than the last.  I actually have something to say 🙂
I began February with a change,  I cut my hair and bought six new sets of lingerie.  Little changes, but ones that have made a big difference to how I feel.  What is the point of having shoulder length hair if it is always in a ponytail?  I only take it out for pictures, selfies and when I want to impress with a more seductive look.  So I went for the chop.  I now have a layered bob, which I am loving and forces me to wear it down as it is too short to look decent in a ponytail.  Again, this is all part of getting out of my comfort zones.  As I took care of the outside, I also took care of the inside… inside my clothes.  It's amazing how good sexy underwear can make you feel.  The matching silk bra and French knickers only used to come out when I was seeing someone, which wasn't admired or on for long.  This was for me.
My lacklustre F.I.N.E start to the New Year was the trigger behind this.  I felt stagnant and so did something I was willing to change to feel a bit better and it worked.  I got my catwalk strut back, but rather than it being accompanied by Beyonce or Jennifer Hudson, every step was a mantra.  For example:
"You are beautiful."
"You are working the new hair that makes your cheekbones and lips pop!"
"You are a single and sexy woman and you are gonna get yours."
Okay, so seeing what I do in writing looks a bit odd, but hey, you do whatever works.  This made me feel good and I saw the looks from men both near and across the road, and it felt damn good.  I was in my own world of mantras and smiling to myself… then I saw him.  The One.  Future husband, father of my kids, lover, boyfriend, Mr Right Now, whatever.  My brain went into overload as he walked towards me.  He was a fiiiiiiiiine speciman of a man.  He was so gorgeous that he caused a reaction below; my inactive parts started throbbing and purring.  If my kitty could verbalise the feelings, she would say, "God damn, just make me purr".  I am saying that seriously, but I guess to reduce the cringe factor I will now visualise myself as a cartoon character saying this… Any better? No?  Oh well.
He was now fast approaching and time was running out.  I saw him, he saw me.  He looked at me.  I looked at him.  I saw him properly check me out and I challenged him back with no fear.  Our paths were about to cross, will he say something?  Should I?  Before the next question could appear like a speech bubble out of my kitty, he was gone.  He walked past without saying anything.  I actually stopped in disbelief.  I know that makes me sound like I am slightly up myself, but how could all that eye contact come to nothing?  I turned around to gain another look in my shocked state and he was there, standing still too, looking at me.  ARGGHHHHHHHH!, cried my head.  Yes! sang my heart, and Yes, yes, yes purred my pussy, already thinking eight steps ahead, due to her own little mantra.
"Hey why did you stop?"  he asked in a breezy way, tinged with intrigue.
"I would like to ask you the same thing" I replied.
"You are gorgeous. I kicked myself as soon as I walked past you and had to just stop."
Matter of factly I said, "My reasons also."
This was Lee – 33 years old, a graphic designer with beautiful big brown eyes, and a flawless brown complexion that wasn't interrupted by dumb neck tattoos; yep these are the foolish things you have to check for these days.  I will not be dating any man with a red kiss on his neck or writing reminding him to be strong in a place he cannot see and therefore cannot be reminded of.  No one has eyes at the back of their head or on their neck.  Anyway, he also had what I call an 'artistic afro'.  By this I do not mean an afro which is in the shape of a microphone like Michael Jackson's (God rest his soul) back in the day, but more like a Michael Ealy, with a bit of texture to it.  Not all men can rock this look, but I like it.  To me, they look a bit more cultured and probably likely to go against the grain.  Yes, these are my judgements, but they are positive damnit!  My eyes, heart and pussy were speaking the same language, whilst my head tried in vain to provide sense to those areas in order to calm it down.  It didn't work.
We had both walked closer to each other and every time he spoke I noticed that he touched my arm.  I'm not sure if this is just how he communicates, or whether this is his body sending signals to me that he really does like me.  The more he spoke, the more I wanted to kiss him.  My brain reigned that right in.  I don't kiss people on road that I don't know – FACT!  So I just continued to flirt, flutter my Bambi eyes, and unfortunately reveal the stupid laugh that I release I have when I like someone.  Instead of my usual belly laugh that involves gasping for air before laughing again, when I like someone, the laugh is a more "HEE HEE HEE".  It is so not me, but it just appears. WHAT IS THAT ABOUT?!  Well I don't snort like a pig, and that's the main thing.
We both were now running late, so we exchanged numbers and went our separate ways.  I was on Cloud 9 and the mantras were replaced with music supplied by my phone, not my head.  Musiq Soulchild speaks to me, and now I was visualising Lee and I in the song scenarios.  My music was interrupted by an incoming call.  I looked at the screen and it was him, Lee.  I answered.
"Hey.  I just wanted you to know that I can not stop thinking about you and I really want to see you later. Let me take you out."
I was grinning from ear to ear. "Me either, I would love that," I said.  And then he was gone again after saying he would send me some info later.  Musiq was now replaced, and my soppy "Lets get married" visualisation turned into a lioness hunting a lion (it probably doesn't happen like this in the animal world, but whatever).  Rihanna was now playing and, well, all sorts of images were popping up.  I felt sexy and more than capable of keeping this man.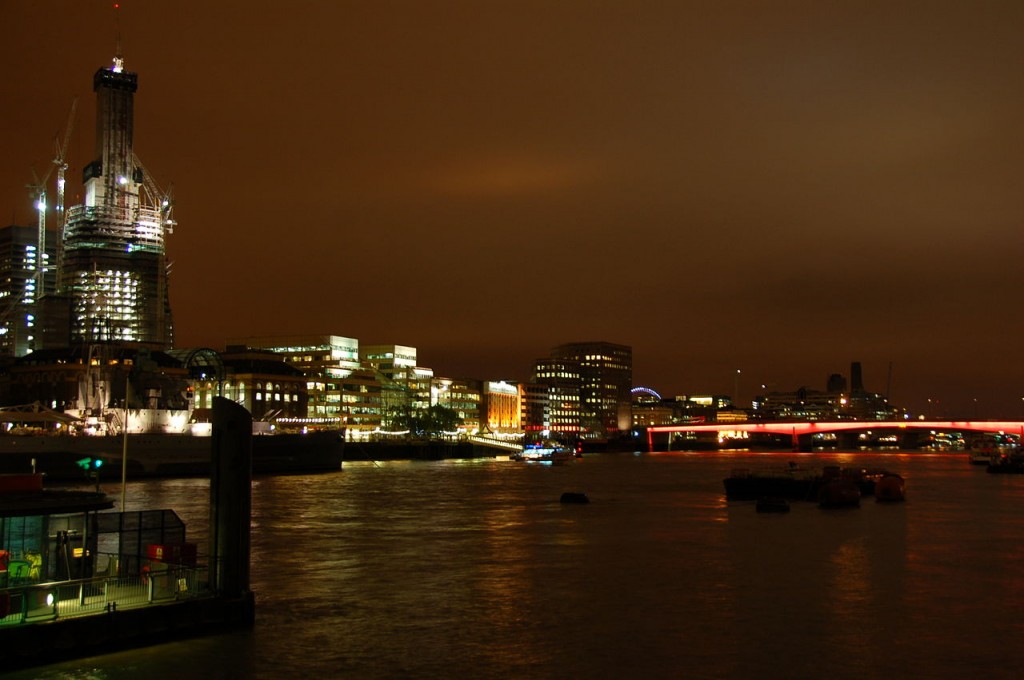 He chose Strada in London Bridge, which over looked the river.  London is a magical place at night and I was very impressed with his choice.  We ordered and spoke about so many things, many of which I can't recall, because I was just mesmerized but his looks, intelligence, openness and just easy but assertive nature.  He lived alone, had been single for 8 months and had no kids – that I do remember. Tick, tick, tick 🙂
We were both into each other, it was obvious.  My heart nearly jumped out of my mouth when he came to sit next to me whilst we were eating dessert.  We were now both looking at the incredible view from the window.  He turned slightly inwards towards me, which meant his knee was touching mine, and I felt the electricity throughout my body.  Again when he spoke, he touched my arm.  He looked at me so intensely that it seemed to scream I love you, but I  tried not to succumb to that.  TOO LATE.  I clearly forgot that I had only just met this man and that I wasn't at home.  Before I could stop myself, my right leg crossed over and wrapped itself in between his.  I KNOW, I KNOW, but it just felt so natural.  I only had a few glasses, but I think it had powered Kitty's desires, and I think she was now in full control.  My brain was stressing.  He had noticed, but continued talking like it was nothing, though his body responded by moving even closer to me.
My brain quietened and Kitty was now fiercely purring.  I interrupted him, "I really want to kiss you right now."  He didn't even pause to think about it.
"Do you now? So what you thinking about?"  OMG this man ain't playing!  My eyes lowered in slight embarrassment.  His easy acceptance of the invitation caused me to freeze.  The next thing I felt were his fingers in my hair, cupping my head, forcing me to look at him.  I could not resist, I passionately kissed him.  GOD, it was amazing!  His lips are like silk pillows.  He has a teasing, considerate tongue and a sensual kissing style that I loved.  I led the kiss and he took over the control, which I also loved.  I was now on heat and wanted more.  When we eventual came up for air, he kissed my cheek twice and suggested we leave.  The battle began in my head: I hope he doesn't assume I want to go home with him, even though I do, I don't want him to think I am easy, get what he wants and then he doesn't see me again. You know this is a real issue and even though we have spoken openly I don't know what his views are on first date sex.  Gosh Kitty is purring, I want to so badly, but I will lose respect for him if he just assumes I am going home with him…
"We can't let this scenery and mild night go to waste, lets go for a walk," he suggested.  My self-chatter stopped and I internally exhaled and smiled.
We walked along the river bank arm in arm, and quiet moments were not awkward, I felt like I had always known him. We walked past an amazing saxophonist who was playing what I can only describe as romantic jazz.  He was so good that we stopped and listened.  We found a bench and instantly I felt we were transported to our own private concert.  When he was finished, Lee got up and emptied his pockets.  They spoke before the saxophonist smiled and nodded and then Lee came back and sat down.  "This tune is for you. I want you to guess the artist," he said as he put his arm around me.  All I could do was smile.  As soon as it started I knew it.  Usher – 'There Goes My Baby'.  This man just gained a million gold stars, and I wanted to f*ck the life out of him, in a loving way of course.  This was just perfect.  Easily the best date I have ever been on.
It's the end of the month.  I met Lee on 9th February, and I have seen him 11 times.  He is everything I am looking for and great in bed. Meow…
Copyright Naddine Bentley