Date #3 – The White Guy… Again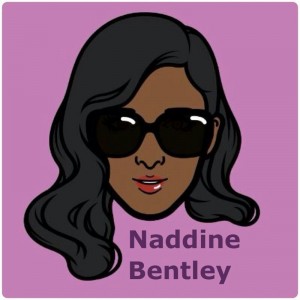 I rolled over and put my arm out.  Usually I would be greeted by a cold pillow, but not today.  Today I felt skin.  I opened my eyes and last night's events came flooding back as I watched Shane sleeping on his side with his back to me.  I smiled to myself, and if I was in my own bed I would have pulled the duvet over my head, squealing with embarrassment, whilst kicking my legs like a child with happiness. Instead I lay there smiling, arm still stretched out and transfixed; transfixed at the obvious shade difference.  I stared in amazement for ages before, "Brown skin, you know I love your brown skin, I can't tell where yours begin, I can't tell where mine ends…" by India Arie kicked in, explaining my zombie state.  Was I dark or was he really pale?  I have never noticed the obvious difference before.  I have never laid naked with a white man before.  Should this matter?  Hmm.  Well I have noticed it, so I guess I shouldn't ignore it.  Why didn't I notice this last night? "Oh yeah," I say to myself, smiling.
I have only ever had one one-night stand.  It was in my early twenties and it was awful.  I move my arm away and turn over so my back is now to him.  I ponder some more and realise that the one night stand rules may have changed since back in the day.  In that moment I decide it best to grab my clothes and aim to creep out.  With my heart racing, barely breathing, I slowly move from the bed and step on the cold floor boards.  As I tip-toe to the bathroom, every step I take make the floor boards creak.  WHY?? I scream internally.
"Hey darling, you okay?" he says rolling over to look at me.  Acting like I wasn't startled, I half turn around.  "Yeah I'm just going to the bathroom," I say effortlessly.  There is silence.  He is looking at my side profile in morning light.  "Hmm well hurry up and come back."  I smile and walk, on tip toes; yes the floor was cold, but I was also accentuating my calf muscles since he was looking.  Every moment when a man is watching, is a moment to strut.  Don't ask me where I get these damn rules from but it seems to be working.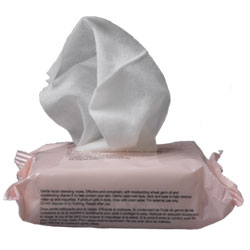 I shut the door and smile.  I cannot believe yesterday happened.  He was there at 6:30pm on the dot, as I demanded yesterday.  We went straight to his.  He lives in a really nice flat in Shoreditch.  I was unimpressed when I saw the outside but so impressed when I walked in, he definitely has a good eye for nice things.  He is neat and clean, but I guess you don't really want to hear that do you?  Ok let me get to the point.  He would have f*cked me on the train if he could have.  The intense look in his eyes was so sexy and daunting at the same time. He showed me around and once we got into his bedroom he pinned me to the wall in the most demanding but gentle way.  He passionately kissed me and he slowly undressed me.  We took turns –  he unbuttoned and took off my top, and I did the same back, until we were both standing there butt naked.  He stepped back to look at me.  Yes, he stepped back – this man is BRIGHT!  I matched him, but my eyes went straight to the package.  I have never been disappointed in my life, and well, he was alright, but…hmm… We shall see, I told myself.
As we kissed I told him I was gonna jump in the shower.  He was baffled, but followed.  He turned the fiddly shower on and asked whether he could watch.  "Why watch when you can join me?"  I normally reserve this way of being for my boyfriends, but as my relationship status has been non-existent for some time, why not?  Plus we have both come from work, we both need to shower.  It ain't about just me being clean.  He washed me and I washed him.  It was pretty intense actually, but nice.  We walked back into the bedroom where he devoured me; when I say devoured, I mean DEVOURED.  I had to plead with him to come up for air.  He was good, like, really good.  I don't know where he learnt those cunnilingus skills and I don't care, five gold stars mate.  He took the lead and I was happy for him to do that, until I decided it was time for me to get on top.  I worked it with rhythm and flair.  I put the work in and should have been paid for that act, but I ain't no prostitute, so satisfying my ego was enough.  He loved it.  We rested and went again before falling asleep.  He is attentive, funny, caring and has a dick he knows how to use.
"You alright petal?" I hear him call out.  I was reminiscing and now he thinks I'm probably doing a number 2.  This is not cool.  I shout back "Coming!" as I rinse my mouth out with mouthwash, grab a babywipe to quickly freshnen up and head back out in the hope that the first place he heads when I jump back into his bed is south.
© Naddine Bentley 2013