Date #6 – The Internet Guy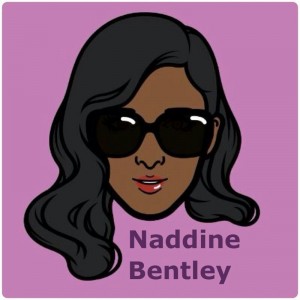 HAPPY NEW YEAR EVERYONE!
I can still say that as we are still in January right?  Anyway, how did you spend yours?  I spent mine in bed… alone.  It was fine, and no, I don't mean in the F*cked up, Insecure, Neurotic, Emotional way, I literally mean fine, okay, not bothered.  Yes, I was bored, but the thought of dressing up and going out in that cold weather, coupled with the no mercy downpour, really wasn't appealing.  So you see, I really was fine.
I watched the fireworks on TV with my very good friend Baileys, and  switched off as Auld Lang Syne began.  Am I the only one who finds that song depressing?  Here we all are together (well in mind), celebrating a new year, and it's just a dreary and not very happy or celebratory tune.  I took the last swig, I mean sip, of my Baileys and got comfortable in bed.  Just as I shut my eyes, my phone started popping off with the usual "Happy New Year!" texts,which included one from Evan. You remember him right?  Date number 1 – the bus driver with pretty eyes and surprising gold tooth.  I haven't spoken to him since our disappointing dinner date, so why now?  Hmm, this time of the year does strange things.  A time to reflect and a time to rekindle methinks.  Perhaps he was alone in bed too.  I wasn't interested and didn't respond.  It must have irked him, because 30 minutes later he texted again, this time asking how I was and what my new year's resolutions were.  How corny is that?  Anyway, he got the same response – air, tumbleweed, aka, no reply.
Now restless and no where near sleepy, I reached for my Samsung tablet and went on to You Tube.  I don't know what I was searching for, but I wanted to feel happy and hopeful, so I thought of back in the day songs, and  began with…
this
then
and
then this
and by the time this was playing…
I began to think that perhaps I was the alternative F.I.N.E after all – F*cked up, Insecure, Neurotic, Emotional.
So needed this…
…which bought me back to where I needed to be, hands in the air, propped up, jamming in my bed and listening to every damn word like it was some sort of affirmation.  Chant with me – sorry – sing with me, "Living my life it's golden, living my life it's golden, golden…"
Before I knew what was happening, I had signed up to two online dating websites. I KNOW! I know.  But I did say from early on that I would be coming out of my comfort zone, so here I am in all my vulnerable glory.  I am six months in and there hasn't been a glimmer of hope so far, so I am doing something new for a different outcome.  If I don't like them, then I don't need to respond, no big deal right?  "No likey, no lighty," as Paddy McGuinness would say.  No green light, no air, no nothing.  I am still cautious though, so I didn't put my real name out there.  In my pic I wore a long wig, and the 'About Me' section was slightly embellished.  Embellished… I love that word.  It's like gems covered in lies that make the fact that it is a lie less deceitful.  I don't usually do this, but this is an online site, everyone lies, it's called Data Protection.
"Hey, you look great.  Do you like me?  Lets chat!"  There is a smudge of lack of self-esteem or desperation.  Either way, not attractive.
"Hi sexy, you look good"  Thanks, but no.  Gonna need more than that as an opener.
"Hey I like good looking girls.  Reply back."  Er… you cannot always have what you like.  And don't tell me what to do!
"Message me back."  Erm… I don't believe this is a message.  There is no message in the message.  There is only a demand.  Do you classify this as a message?  If you responded, how would you respond?  This guy is buff.  I know this as he has no shirt on in his pic.  He knows he is nice and is used to girls doing what he says, because they are in a silly trance.  Well not me.  No siree.  Is this even his real photo?
Hopefully it will  get better.
I actually spent the first half of the new year sifting through pictures.  No, not like a perv, but someone who is on  a mission and doing research.  It's the truth!  I eventually came across Adrian.  According to his profile, he was 32, and an IT consultant who loved Arsenal.  I stopped on his pic as he was handsome, i.e, good looking, but not the pretty boy good looking that every girl would be drawn to.  I plucked up the courage and messaged him.
Me:  Hi, you seem interesting, would like to find out more.
Him:  Hi nice to virtually meet you.  Thanks for reaching out.  Lets talk… How is the first day of the new year going for you?
I didn't expect the response to be so quick.  We typed for about 20 mins, and I won't bore you with the I-said-he-said script.  We arranged to meet up the next day.  Even though we seen each other's pics, like in a cheesy film, he suggested wearing a blue scarf and me wearing a red scarf (cringe I know, try not to judge me yeah!).  The location was Browns in Islington, at 6:30pm.  Being the sceptic I am, I turned up 15 minutes late, without the wig I wore in my pic, and without the red scarf I agreed to wear.  I walked in, looked around, spotted him, and walked to the bar.  Yes you heard correctly – I walked to the bar and not towards him.  I ordered my drink and then pretended to answer a call on my phone, where I made clear gestures to go with my "conversation". (Is it really bad that Nelson Mandela's fake interpreter has popped up in my head as I say that?  Sorry!).  The message I was putting out there was that I was waiting for a friend who was late… again.  The point being that if Adrian was watching me, he would soon realise I was not the lady he was waiting for.
I sipped my Baileys (perfect drink for this scenerio, not too large and therefore not too much. Red wine would have implied I was waiting and staying). Once the glass was nearly empty, I pretended to answer the phone, in an animated way I communicated that my friend was now waiting for me nearby.  Whilst still talking to the fake friend, I backed the last sip and walked out loudly saying, "I'm coming, walking out now, just stay where you are."
As I walked back to the station, this popped into my head:
He had lied to me.  Not that he was Return of the Mack, or even a Mack,  or a Gee, or a Don, or anything else.  The difference between his pic and reality was ridiculous.  He looked about 40, was bald and overweight… just not for me.  I know it's not all about looks, but he seriously embellished the truth.  Like seriously.  Not a great start.
Anyway, it's the start of the year, so I am open to what happens next.  Have to be hopeful right?