Date #2 – A Bird In The Bush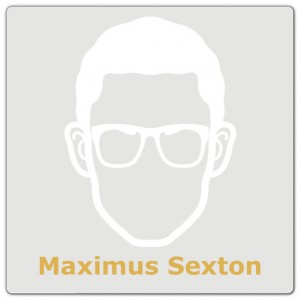 EXPLICIT CONTENT:  Don't say you weren't warned…
It's rare that I go back for seconds (not greedy!).  I guess it's more the chase that I'm caught up on. I love that initial curiosity, is she on it or isn't she, getting them interested and then pitching, even the "hard sale" lol! I guess I do approach it like it's business transaction (I can hear myself, I know, I sound a little conceited don't I?)
Although I love the chase, if I was to specify what it is really that I love about being promiscuous is that "entry-moment!"  That's what I call it, the moment of "entry" when you insert your- rock-hard-self into a beautiful woman for the first time and she gasps as she feels your cock making it's way through her inside.   Every woman expresses this differently, and that moment is when I feel completely alive, that moment right there is magical!  So magical that if it could be bottled, you become wealthy overnight.
I'm often told that I'm extremely handsome, which alters the dating game for me as things become somewhat reversed.  I often get women staring at me with their mouths slightly ajar, or subconsciously licking their lips when they first fix their eyes on me.  I even get women following me around supermarkets, department stores & nightclubs – you name it!  You know, when you randomly look up and the same girl who was across the dance floor some 15 meters away is now within two yards of you "smising" in your face!  I get em all!
That said I went on a date with a lady named Tracy… Oh my gosh Tracy… pretty as penny, but she was sadly very boring.  We went out for a drink, and initially we were supposed to be going for a meal, but she changed last minute to say that she'd rather go for a quiet drink,  so we met at Angel station in Islington.  I arrived early and she was already there which was quite nice (fashionably late is a slap in the face… its disrespectful!) and as I approached to greet her she did a double-take.  She appeared surprised by something.  I leaned in and kissed her on the cheek, "Hi Tracey!" I said.
"O-M-G! I forgot what you look like, I didn't remember you were so good looking… Hi!" she replied.
PAUSE!
That made me think: How many men are you currently meeting or talking to and who've you mistook me for?  Then I remembered where myself and Tracey met;  it was coming out of a night club, one of those clubs in 02 Arena.  We've had one conversation and now we're here on this date.  Premature really, and it's bloody awkward.  She keeps doing this thing where she's either staring and saying "You're really good looking" or fiddling with her glass!  She looked nice mind you, but trying to pull info out of her was like trying to give an elephant a root canal – LONG!  Found out she was an accounts manager for an investment-bank, plays the violin and her dad is a policeman, commander or something.
Now Tracy was so quiet, I don't know if it was just her being shy or just that she blatantly fancied me to the point she felt a little uncomfortable around me (trust me it happens!)  Just as I was thinking Show some initiative darling!, another 5 min awkward silence was broken with a random request from her:
"Tell me something that you're thinking…"
I responded, "I'm wondering what the food here is like?  And you?"
"I'm thinking that if your cock looks good, I'll suck it right now!" she gushed.
Totally breaking the mood… but in an intriguing way!
She smiled, then looked away resisting eye contact all coy (oh one of them sly ones!)
"Is that so?"  I laughed getting a slight semi. "My cock looks magnificent… Here's me thinking about food and you're over there thinking about eating me!"
"Well?" she asked.
Now I really didn't fancy her that much and so I didn't wanna lead her on, but she said it like she MEANT IT, and who am I to resist a free blow-job?  Those are my weakness… They are my favourite.
I conceded. "Meet me in the men's in 5 minutes, I'll be in a cubicle."
I then got up and made my way to the men's toilet (you only live once right!?).  Three minutes later the door of my cubicle burst open. She descended on me as I sat on my porcelain throne, a pub toilet, unzipping me she took to her knees, took out my cock and began to kiss it, lick it and caress it smoothly.  Looking up she said, "Wow, your cock is almost as handsome as you are!" I smiled at her. Switching places, I put her on the toilet seat, as I tower over erect penis in her face she smiled again, then she took my hand and placed it on the back of her head gesturing me to be forceful.  She wanted me to control the rhythm of her blow job.  She wanted me to dominate her, so I did!  Using my hand on her head to control the motion whilst she sucked & spluttered away, she began to gag as she deep throated my stiff dick.  I got harder as she gasped for breath around my stiff cock, her eyes watering, she was enjoying herself as much as I was.  I lay back whilst this pretty little policeman's daughter sucked my cock till the point of climax!
"Arrrhhh!"
I let out a release of pleasure as I came in her mouth!  With mouth firmly closed around my cock she began to giggle and laugh which had a crazy humming sensation that made my orgasm even more pleasurable, (it's almost as though she was 'Omm chanting' on my dick as I came!).  She didn't stop sucking either.  Totally relaxed, I stood there leaned up against toilette cubicle wall for a further 10 minutes afterwards, uninterrupted.
Leaving the toilet and heading back to our seats individually, I had a new found admiration for Tracey.  I respect a woman who knows what she wants and goes for it, but I knew I didn't wanna go home to my house, so had to figure a way to prolong the evening somehow. In a strange way, by performing that random sex act upon me, she'd just removed all of the mystery from the night, especially when she resumed to being her shy self.  Thinking fast I suggested "Seeing as we were close to Hoxton we should go down the road to a club."
Got a bus 214 down to the Shoreditch then cut across Curtain Road making our way to club XOYO.  Being that I know the doormen, we were able to walk straight in, in spite of a large queue, though she didn't really seem bothered.  Walking in the entrance, I glanced in the main room on my left and my eyes caught sight of two attractive ladies – one in what looked like a peach colored dress.  They clocked me too.  I continued downstairs to the larger room, put our things in a corner and began to catch a vibe and enjoy the music.  Tracey, my date, was still being boring as heck but I now intended to tire her out and put her in a cab home.  "I don't wanna dance, don't you wanna leave yet?" she said, to which I thought I don't fancy going back with you.  Not at all.
(Isn't it funny how everything changes once you've ejaculated?)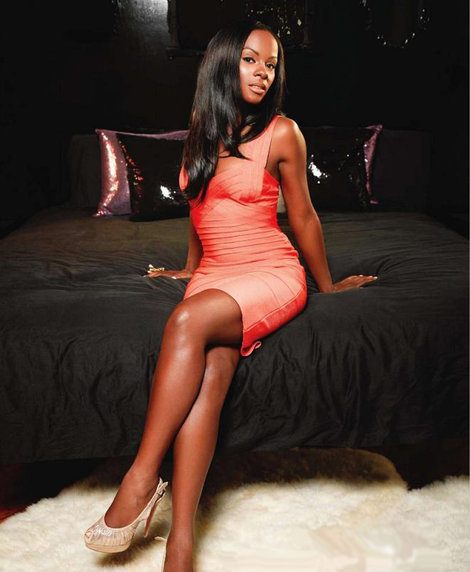 As I wasted away the rest of my evening being too polite to end this already dull date, I noticed the two ladies I'd earlier clocked upstairs enter the larger room downstairs that we were in.  I took that moment to offer Tracey a drink then made my way over to the bar on the other side of the club, so I could get a better look.  As I approached the bar, I casually walked past the pair as though I hadn't noticed them.  I called the bartender and ordered my drinks.  While waiting, the cute lady in a peach bandage-dress (I'll call her Miss Peach) approached..
She spoke softly but confidently.   "My friend thinks you're fit, are you single?"
"Well, firstly, where's your friend & why isn't she telling me this," I replied.
She turned and pointed out her friend at the other end of the bar.  Although equally beautiful, her friend was a glammed-up specimen of a woman (Miss Glam).  At a glance, not my type, I like my women a little more down to earth.  There was a stark contrast between Miss Glam chick at the other end of the bar and her beautifully understated friend Miss Peach standing here in front of me, trying to do her friend a good deed.
"I'll tell you what, here's the dilemma…  Your friend likes me, and I am single, but I like you, so how about you give me your number instead?" I cheekily suggested.  She looked up, fixed me in the eye and said, "No, I couldn't do that to her!"  Impressed by her immediate loyalty I said:
"Listen, lets be realistic."  I made my case.  "She doesn't know me yet and neither do you.  I'm in fact a stranger to both of you and any attachment she's formed with me within the last 5 min is in her head!  If I had to choose between you, I'd choose you coz you're my type.  You're switched on, you've got that thing and I think you kinda like me too!  So, if she's really a friend, I suggest you do this; go back and tell her that I like you instead and have offered you my number and not her.  If she's really your "bestie" she'll be like 'ok, if he likes you instead go for it, good luck!' then you can come back over and take my number.  But if she has any other reaction that doesn't involve you coming back for my number, then she ain't your friend!"
She laughed and looked at me, "Are you serious?"
I responded, "Even if I'm joking you should go ahead and try it!"
She shook her head in disbelief.  I gave her one of the three vodka-cranberries I'd just bought, rose my glass as a toast and walked back to my corner where Tracey was sitting playing with her Blackberry.  I gave Tracey her a drink and turned around to see  Miss Glam storming out closely followed by Miss Peach.  Wow, did she do it?
Three drinks later and I'm tired of Tracey.  I'm sure she thinks she's coming home with me, but that's not gonna happen.  She's too quiet and her energy is a bit off.  If I bring her back to my house, she's likely to show up randomly uninvited and crash my program and that can not happen.  I hate it when the wrong people know where I live.  I still don't wanna hurt her feelings though.  The whole time I'm thinking: how can I get outta bringing Tracey home? And I'm trying to shake the feeling that I'm indebted to her coz she sucked my cock.  I do have a heart ya know!
Ok, I know what I'm gonna do.  Gonna tell Tracey I'm drunk and that it's best I go home.  Just as I I looked up and was about to break this to her, standing across the club is Miss Peach in that figure-hugging bandage dress.  She looks directly at me.
Looking away, I turned and spoke, "Tracey, what's on your mind?"
"I'm wondering how long you want to stay here!" she said.
"I'm wondering if you'd meet me in the ladies room & we spice up the night"
Tracey looked at me and came alive, "What, now?" she asked.  "Yes," I replied.  Take your purse and your jacket we're gonna leave after. "Ok!" she responded with a new found excitement.  Tracey got up, smiled and made her way to the ladies toilet.  I waited until Tracey was out of sight, then made a beeline for Miss Peach.
"So, what happened?  Your friend looked like she just got upset!" I asked.
"You know what?  I actually relayed exactly what you said to me to her, verbatim, and she became really angry and stormed out.  I actually couldn't believe it.  I chased after her to calm her down.  We've been in the street for the past half hour arguing about God knows what, and then it just hit me – OMG!  MY SO CALLED FRIEND IS A SELFISH B*TCH!  She always has to be centre of attention.  She always has to be the one that gets the guy or the one the guys like, and for the first time I just thought F*CK RIGHT OFF YOU STUPID COW!  I just left her and this time I stormed off!  That's when I came back to find you.  I don't know why I just felt compelled to come back and find you.  I guess I'm still in shock!" After getting that off her chest, she looked slightly perplexed.
Now I actually didn't know what to say, I was really just being my usual cheeky self.  I didn't expect her to go back and do it, I was just bantering with her.  "Wow, sorry to hear that.  I guess it's R.I.P. to that friendship then," I responded.
She replied, "It's cool.  When I really think about it, it's been a long time coming.  F*ck that b*tch!"
"What's your name?" I asked.
"Kimberly!" she said.
"Well Kim, my name's Max.  Do you wanna get outta here?"
"Absolutely," she said.
We proceeded up the stairs and out of the club.  It was about 2am and  still dark.  Outside we were immediately swarmed by random East and West African men asking if we need a cab.
"What do you wanna do?" asked Kimberly.
"Well, I know a good late night cocktail bar," I suggested.
"Why waste the money, I used to work in a bar, I make great cocktails!" she said.
"Ok, so where we going then?" I asked.
"Why don't you come back to mine?" she suggested, looking me in the eyes
We both piled into a cab. "Ladbroke Grove please."  She laid back onto me as we began the journey to her house.  As we drove around the Old Street roundabout and made our way up City Road it hit me. "Oh shit!" I said aloud.  "What's wrong?" Kimberley asked, slightly worried.  "Oh, nothing," I said dishonestly.  But in truth, I had only just remembered that I'd left Tracey (my original date) in the toilet waiting for me….
Copyright Maximus Sexton 2013.