Date #4 – The Experiment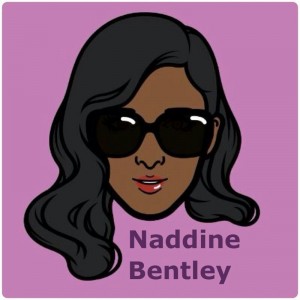 I am missing Shane, but I haven't told him that.  I am avoiding him, even though he has done nothing wrong.  The truth is I am finding the colour thing hard.  It's not just the skin tone difference, it is also the stares.  I know I shouldn't care what other people think, but I see it, I feel it.  Disapproving, judging eyes from all angles, whilst he doesn't give a damn; sometimes I even question whether he notices.  I am conflicted because I like him a lot, but I just don't feel comfortable with the difference.
I accept his difference in the bedroom and he accepts mine all the time, unapologetically.  The issue is mine and I don't know how to communicate this to him so… I haven't.  He deserves more, I know, but until I can find the right words, silence is all I will be giving.  It's not right and it's not okay.  I'm smiling as what I just said is a variation of Whitney Houston's song… Why do I do that?  It's so annoying, *sigh*.  I am conflicted and guilt-ridden, but not so guilt-ridden, as I went on a date last weekend with someone else.  Go on say it: "Hussy", haha.
The truth is I am being open-minded, but whilst being open-minded my eyes are still on 'The Ideal', who is tall, handsome, nice eyes, beautiful smile, and skin that looks like a nice cup of chocolate with a dash of Tia Marie, for added flavour.  Hmmm.  Do you notice how my vibe picks up when I describe what I really want?  My soul just smiles in naughty delight when I visualise that.  Anyway it was my friend Sarah's birthday last week, and we went to a really nice restaurant in Charlotte Street.  I was introduced to four people I didn't know.  These situations can be weird, but everyone was really nice and I had some great conversations.  As I enjoyed my last bit of bruschetta, Troy and Sienna walked in.  I knew their names, because Sarah squealed with delight and practically leapt from the table to greet them, while my eyes leapt in delight.  Troy was more than nice, he was NOIICCEEEEEEEE, and then I looked at Sienna and my eyes popped back in and adjusted to – that could be his girlfriend; you better disguise your desire.  It's about being mindful and respectful, so I changed my look to represent an open, non-threatening state.  Gosh I am devious, yet considerate.  I think that alone deserves three gold stars to myself, right?
The waiter added two more chairs to the round table, and for some reason it now felt less intimate.  My neck was hurting as I tried to keep up with the various conversations, left to right, right to left and across the table.  I have never been good at lip-reading and, because across the table was someone aesthetically pleasing, I noticed I was smiling way too much to conversations that didn't really require a smile.  I guess this was subconscious flirting… showing my teeth to show him…er… what lovely sparklers I have!  Who knows?!  I took in bits of information, but nothing that confirmed that Troy and Sienna were together.  I pondered over the wine menu, but really I was using the quiet time to weigh up the possibilities.  I came to the conclusion that it was 50/50 (yeah I'm Einstein).
Giving up the nonsense guessing game with myself, I tucked into my dessert and chilled out.  Troy and a few others went outside to smoke, and Sienna was the nearest person to me now, so she came closer and we began to speak.  She was actually really easy to talk to, even though it was Troy I wanted to know more about.  We spoke about general things nothing to really bore you with.  The smokers came back in and Sienna went back to her original seat.  I excused myself and went to the bathroom.  Shane popped in my head, and I could feel myself heading down the 'pity me' road, helped by alcohol.  Shane could have come, if I'd invited him, or I could have declined to be with him.  I shook it off, washed my hands and retouched my lip gloss.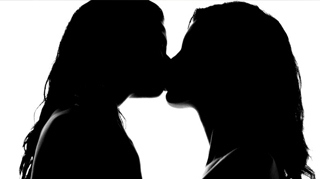 "Hey."  It was Sienna, she just walked in and was now leaning on a locked cubicle door, while looking at me in the mirror.  "I really like that colour lip gloss, where is it from?"  I finished applying, turned around and told her it was from MAC, and couldn't say anything else about the product, because she kissed me.  SHE KISSED ME!  And I didn't stop her.  I DIDN'T STOP HER!  She stepped back and looked at me.  My mouth was hanging open in disbelief for a wave of reasons, the primary one being that I am not a lesbian, bi, or in any way curious.  However it was nice in a really surreal, foreign way.  I cleared my throat and, "Why did you do that?" just about came out clearly, followed by, "You have a boyfriend!!!!"  She replied, and please note this is not verbatim, the shock dazzled me and I didn't catch everything, "Troy is a really good friend, but he isn't my man.  I am really sorry, but I just had to.  I hope you are not offended.  I have been watching you all night and you are sexy."  This woman was self-assured, courageous and attractive.  I had spent all night trying not to look at 'her man', and she was looking at me.  This may sound weird, but I felt honoured (probably not the right word) to be attractive to her, even though my boat doesn't rock that way.
I kissed her back.  Yep I got bright and went with it.  I was attracted to her alpha female stance, feminine yet confident and sensual.  On the way out we giggled back to the table.  I wasn't worried what others would think, because this is usual girl behaviour.  We go the toilet together and we laugh a lot.  Back at the table I now found it even harder, even though I could, not to look at Troy.  I didn't, because I knew Sienna was watching me.  My poor brain was feeling confused.  We all stayed to have coffee and cake.  When the smokers went out for another breath of 'fresh air', Sienna again came over to speak to me.  Very direct, she asked me what I was doing after.  I had no plans and she suggested we hangout.  My head was confused, but my mouth said yes, it was so weird.  Had this been a man asking me, I would have been um-ming and ah-ing, but because she was a woman, there was something so natural about agreeing to hang.
We all paid the bill, hugged each other and went our separate ways.. well Sienna and I pretended to.  When we hugged and pretended to say goodbye, she whispered and instructed me to meet her in the Starbucks next to Goodge Street station.  I did, and a couple hours later I ended up at her house.  I don't know what happened to me, except I was going with the flow.  I am not going to say too much, because I am still figuring this all out for myself, but what I will say is this:  I am definitely not a lesbian, but I appreciate the female body, along with the once annoying, vibrating, noisy, illuminous, fake dick… but it is not a substitute for the real thing.