Date #3 – Cock-tales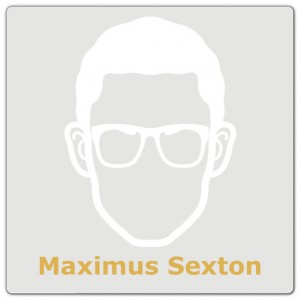 Looks like I've only gone and done it again.  I've pulled another blinder, completely random.  Kimberly was amazingly beautiful, she had a flawless complexion, a kind of bronzed peanut butter colour.  I'd met her after a night out in which she got into an argument with her "bestie", and now by a strange twist of fate we've ended up together, so here I am in this cab on my way to Kimberly's house in Ladbroke grove, for an after party of sorts.  She smelt nice as well (I've got a penchant for women's fragrances… on women of course). Moments into our journey she began stroking my thigh.  I looked up and our eyes fixed on each other, she stopped stroking, we just stared at each other, almost as if in anticipation of what we are just about to affirm.
Her lips were luscious.  She wore a peach colour lipstick (matching her dress), which was finished of with a coat of clear lip-gloss.  I leaned in to kiss her, she leaned in to meet me.  As our lips connected, I was taken by how soft her lips were, they were like fleshy sensual pillows.  I stopped and pulled-back.  By now she was grinning.  Wow, she even tastes like a peach.  There is something magical about the moment before during and after that 'first kiss'.  In that moment you can sometimes discover all you need to know about a potential partner.  Not wanting to be disturbed through-out our journey, I leaned forward and handed the driver a £20 note and asked him to turn on the radio.  He began tuning the radio to find a station that was to our liking.  "Stop, there that'd do!" I ordered. "Turn it up please!" I normally can't stand BBC Radio 1, but they were playing  'Tell Me That You Want Me' by Rudimental, and I absolutely love this song, so that was our sound track home.
The music was really loud and Kimberly had her hand on my thigh reassuringly.  I really liked her, we were immediately comfortable in each other's company.  It felt like we were in our own little cocoon in the back seat of the cab.  I slumped down to be out of eye-range of the cab-drivers rear-view mirror, and leaning in again, I began to kiss Kimberley.  She was an amazing kisser.  I immediately became aroused.  I slowly began to caress her face and I lowered my hands to her breasts.  She looked about a 32c, her nipples protruded through her bandage dress.  I squeezed and rubbed her nipples through the dress, she wriggled with excitement.  My mouth watered at the prospect of sucking her tits.  Now it's not something I do regularly, but Kimberly was so well put together that I knew then and there I was gonna eat her pussy… eventually.  Sometimes it's a foregone conclusion.  I switched my phone off, hoping that if Tracey called me wondering were I was, she'll get my voice mail.
I pulled her knickers to the side and was quite prepared to f*ck her in the cab, but I was worried the cabby would pull over and kick us out right there on the West-way.  "You're a kinky bastard aren't you!?" she said.  "You should see me when I'm really horny!" I replied. I licked my two fingers and began to finger her, she let out a gasp, almost surprised at the ease in which my fingers slid into her soft warm wet pussy.  She lunged forward and bit on my bottom lip and whispered "I am going to f*ck the sh*t outta you!" I smiled and we began to passionately kiss.  Her moaning began softly, then became more audible.  I saw the cabby look up and adjust his rear-view mirror to get a better look (F*ckin pervert! I thought, let him look).  I dipped lower to obscure his view slightly.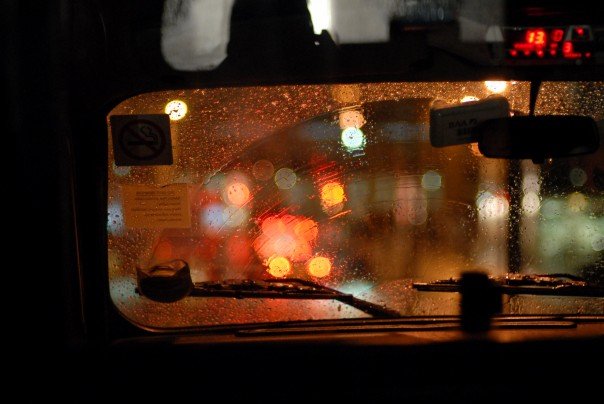 We came off the West-way at Shepherds Bush and the cab made a left at Shepherds Bush roundabout, onto Holland Park Rd.  By that time we were well into it, my fingers were now soaking wet, so wet you could hear it.  She groaned as I fingered away, using my index finger to massage the roof of her vagina, as my thumb massaged her clit.  Her eyes opened wide with surprise and excitement.  She had a look on her face like "WTF?! How do you know how to do that!?"  Her moaning got louder, and I continued with a focused determination.  The cab pulled up at Ladbroke Grove station, so we straightened ourselves up and exited the vehicle (quite funny really, trying to act all prim and proper with the cab driver after just nearly having sex in the back of his car!).  I gave him an extra tenner as a tip.  As we got out of the cab, I noticed that Kimberly's dress was stained in the crotch area at the back and the front.
"Babe, you've stained your dress!"
"OMG! That is so embarrassing, awkward!"  She covered her face and cringed.
"Does that usually happen then!" I asked, cheekily.
"..Yeah, sometimes… depends on how I feel!" she said.
"Feeling good then?" I laughed. "You're gonna need to dry clean that!"  I said pointing at the stain. I laughed and then covered her with my jacket, preserving her modesty.
Kimberly took my arm.  We walked up the street and made a left onto Portobello Road.  Luckily we weren't too far from her house.  She lived on the third floor of a 5 level Victorian house at the end of  her street.  We approached the steps of her house and entered.  Bloody nice place was my first thought.  No TV in the front room, just books, ornaments and candles.  I asked her what she did, and she told me she was in television, she wasn't specific.  She lived well though; she had a nice cozy and tranquil place –  aquarium, rug, and fire, all modern and vintage at the same time.  I could tell she came from wealth.  She lit candles and put on some music.  I sat on a huge Union Jack couch on the left side of the room.  She walked to the bookshelf, grabbed a small box and then perched herself on the vanity couch on the other side of the room.  Pressing 'play' on her Bose sound system, Goldie's 'Metal-Headz' album burst into life and poured out of the speakers.
"OMG!"
"What?" said Kimberly
"This is my tune…. I ain't heard it in ages!"
"Wow!  That's soo amazing, it's my favorite tune too! …So do you wanna get high? What do you fancy? Coke? Pills? Weed? MDMA? Valiums?"
Wow!  This girl was a walking pharmacy!  Didn't expect that!  These posh girls and their recreational drug taking.  That media crowd, boy! Blimey!!
Anxious to keep the party going, I responded, "I'll have some weed and half a pill!  What kind of pills you got and what's the weed like?" (Yeah I know my way around town!).  She replied like a salesman.
"Well the weed is some Jamaican stuff, it's really nice, and the E's are love doves!"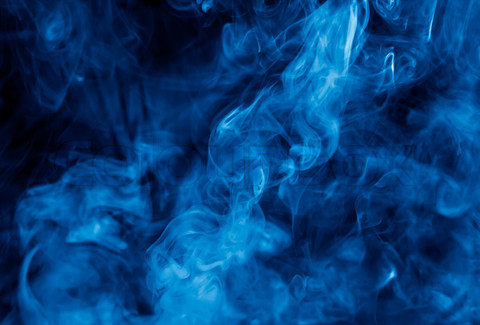 Now I haven't taken Ecstasy in ages.  I used to party back in the day, but now because of work, it pays not to!  It takes way too long to come down, and sobering up is a bitch!  I can't afford to lose the days!  But this West London mob know their way around gear, mate. Privately schooled, most of them, and spent their time spending daddy's cash and experimenting with Class A drugs, whilst kissing their besties in the toilets!  HASH-TAG-Advanced!  I know it's a generalization, but HASH-TAG-True Story.  Walking over, she broke an E tablet in half and swallowed it with water,  then passed me the Evian bottle and the last half, and I swallowed it.  Here goes nothing!
"I'll also have that cocktail you promised me!" I reminded her.
"Ok, I'm gonna take a shower first though, I gotta get outta this dress!"
"That dress is bad, who's the designer?"
"Herve Léger."
"Herve Lé-who..? (I laughed) How much you pay for it?"
"£1100."
"You paid £1100 for a dress? WTF! Who's your dad?"
"…That's another story, for another day!  I'm gonna take a shower."
Kimberley took of her beautiful Herve Leger bandage dress and folded it up.  As she stood there in her matching Victoria Secrets underwear, I immediately got a semi-erection.  Her body was absolutely amazing.  She looked like an athlete.  As I admired her body, I exhaled my first pull of the spliff that I'd just rolled up.  She caught me looking, gave me a twirl and left the room.  I smiled to myself and enjoyed a moment of self-gratification.  I'm the man!
Fifteen minutes had passed and I was only halfway through the joint.  Everything was moving slightly slower… Am I buzzing?!  I had a strange urge to take off all of my clothes, because suddenly clothes felt restrictive, and I felt hot.  I undid my shirt and took off my trousers, shoes and socks.  I could feel the fresh air between my toes. Am I buzzing?!  What kind of ecstasy pill was that? How long ago did I take it? Do they work that fast?  It's been a while since I've done this.  Walking across the front room, her carpet felt fantastic on the soles of my feet.  I left the main room and walked down the hall, towards the sound of the shower.  I entered the bathroom, slid the shower door open and looked at her.  Steam was everywhere, but I just could make her out.
Kimberley looked me dead in the eye. "You're not very quick are you? I expected you in here 10 minutes ago," she said, with a hint of disappointment.
"Forgive me, I think I'm high!"
"So, how can I help you Max?"
"I've come for my cocktail."
She smiled. I entered the steamy shower cubicle and closed the door.
Copyright Maximus Sexton 2013.