Date #4 – Charlene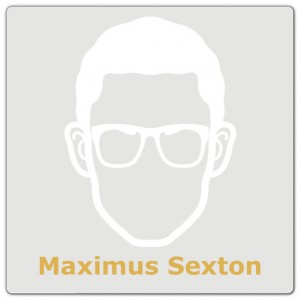 "What is it you liked or first noticed about me?"
"It was your confidence.  It's rare for a woman to approach a man, so when it happens I respect it.  It means you're brave and you go for what you want… What drew you to me?"
"The way you danced, not that it was great, but you was just so uninhibited and that felt like a beautiful thing to observe.  Too many people are obsessively self-conscious these days, it was nice to see someone free-up themselves.  So when you noticed me looking at you, it was easier to approach you and I was naturally responsive to you, because you'd already made an impression on me… and after a few phone calls here we are!"
It's 10pm and I'm sitting here in the Rustic style organic restaurant that specializes in chicken.  It's like a bouji version of Nandos, but it's fully organic.  It's called The Chicken Shop in Kentish Town, and the food here is fantastic.  My date tonight (Charlene, in-case you wondered) is an absolute stunner.  I'm currently charming the pants off her, and we are by all accounts having a fantastic night.  But it didn't start out like that though. So, lets flash back to two hours earlier.
I'm a habitual prankster and I like to play pranks just coz… it's fun.  So for this date I borrowed my mates Audi a8 for the night.  Because people identify you by your car it helps to change cars when being a serial dater/promiscuous or whatever (this is not the prank btw).  However, with me, ladies will generally never see me in the same car twice, they'll always be looking for me in the wrong car.  It also helps to be a member of a car-club too. (Ha! Tricks of the trade taken from: The Modern Day Secret Handbook of Casanovas & Pimps!  Sorry fellas!)
It's 8pm and I've picked up Charlene outside Brixton station, blowing my horn as I spotted her approaching the traffic crossing.  The lights had fortunately just turned red and luckily she spotted me, which meant I could avoid having to waste time and money trying to find somewhere to park.  She elegantly entered my car, sleek and lady like.  She seemed to slide into into the passenger seat with grace in one motion, smelling like she'd just taken a shower.  I could smell her whole beauty regime; all of the deodorant, moisturizer, hair products topped off with the scent of Kenzo Flower.  It was all very subtle, but it was there, she was shower fresh, very clean.
Charlene was mixed race about 27, and worked for Lambeth Council as an accounts manager.  She had a degree in Law and Finance and was as intelligent as she was pretty.  She loved to debate, but was open-minded too.  I met her on a night out at the nightclub beneath the Gherkin. (Can't remember its name)
"Sorry about blowing my horn at you babe, that may have appeared rude, but parking around here is a nightmare."
"No problem, how are you?"
"I'm well darling, are you hungry?"
"Yes I am, I've been saving my appetite for you… I mean the meal!"
"Hah, Freudian-slip there!"
"I don't know what you call that! Don't go getting swell headed though, joker!"
She made herself comfortable in the Audi.  We spoke casually as I drove us to our destination – lighthearted small talk "how was your day?" etc.  She looked absolutely beautiful.  She wore a beige faux fur coat, with a white blouse and stonewashed ripped- denims.  No jewellery besides a Cartier bangle and diamond ring on her right hand.  I was playing 'Nothing Was The Same' from the new Fabolous mix-tape, proper setting the mood.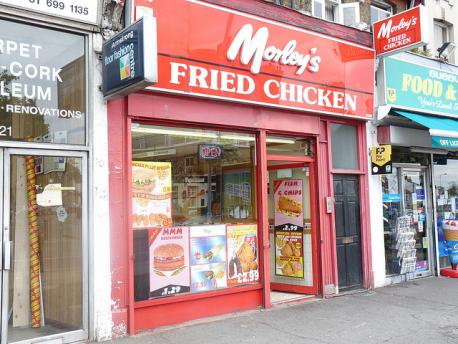 "Where we going then?"
"It's a surprise," I replied.  She looked perplexed for a moment, but appeared to let it slide and I carried on the small talk.  The vibe was quite nice up until I pulled up outside the Morley's chicken takeaway on Tooting High Street.  I turned off the engine and I could feel her sense of bafflement.  I got out of the car and she followed me, silently.  I walked up to the Morley's chicken shop and opened the door for her gentleman-like and she paused and looked me square in the face with a completely vacant expression.  It was quite a picture really.  She then entered and stood to the side.  Walking in behind her, I walked right up to the counter and asked her what she wanted.  She turned her head, looked at me, and said with a hint of repressed resentment:
"I'm fine, thanks."
"Now I know that isn't true, because when you got into my car you said you was saving your appetite."
"Well, I didn't think you was bringing me to a bloody Morley's," she said under her breath.
"What?"
"Nothing, I'll have a coffee please, thanks"
"Do you do coffee, boss?" I asked the Pakistani gentleman behind the counter.
"No coffee, only water and can drink." He replied.
"I'll have a water then," she said.
"All right boss, let me get a portion of chicken wings for the lady.  A Number 2 and two apple pies, with two bottles of water."
I sat down at the communal table with our order and pulled out the chicken wings and passed them to her.  By this time Charlene looked as though she was about to explode.  I burst out laughing,
"This ain't the date, I'm f*cking with you, I just wanted to see what you'd do if I brought you to a chicken shop as a first date!  I've got a restaurant booked in North London."
I couldn't contain my laughter.  I laughed hard for about 5 minutes, and as I looked at her I could see her anger begin to melt away, it took a while but she began to see the funny side.
"That is not funny!  I've been cursing at you in my head for the last 10 minutes, you absolute bastard!  I couldn't believe you brought me here!!  Have you finished taking the piss out of me yet?  Can we go now?"
Keeping the bottles of water for the journey, I handed the chicken wings and apple pies to what looked like a homeless guy outside the chicken shop (well he looked homeless, he took the food anyway!).  Still laughing, we entered the car and made our way to North London.
"Now for-real this time, where you taking me?"
I laughed aloud and replied "To the Chicken shop!"
"Another chicken shop??"
"No this one's different.  Trust me, you'll love it!"
It took about 45mins to drive from Tooting to Kentish Town, arriving at about 9:30pm.  As we walked inside the Chicken Shop, she was immediately impressed with the place.  It has a low-lit ambiance and all the décor has a rustic/bistro homely vibe to it.  All the food is organic too, even down to their dessert.  Charlene initially sat opposite me, but then as she became more relaxed, changed and sat beside me halfway during the meal.  Every so often she'd look at me and shake her head in absolute disbelief.
"So you actually brought me to a chicken shop? I can't get my head round you, why would you do such a silly thing?  I almost walked out on you in Tooting ya know!  I thought to myself 'how dare you bring me to a Morley's for a date!"
"I've just got a far out sense of humour, and also it helps to know what kind of lady I'm spending time with.  Lets me know if you're too stuck up to take a joke, and – not to be too big headed – but if you would've walked out, you would've missed out on the wonderful night I have planned for you."
"Oh really?  There's more than this to come?"
"Yep, a lot more… if you're up for it!"
"I hope you aren't talking about sex…"
"When is it ever an appropriate time to talk about sex?"
"Right now," she said boldly and confidently.
"Ha-ha-ha, I almost choked on my banoffee-pie, and that'd be a shame coz it's very nice indeed… You're switched on I like that."
"Indeed I am, mister!"
"Ok, so, is it true that women often know whether or not a guy's gonna get pussy on the first night?"
"Yes, that's generally true."
"Really… how am I doing?"
"Still working it out, even if I knew I wouldn't tell you!"
"Really? You afraid I'll get big headed?"
"Yep. With any woman worth her sorts, it's often an early potential certainty, but never a done deal.  You've gotta watch men…"
"Really, how so?"
"I just like to wait and see if and how you f*ck up a sure thing!  It happens you know, some men talk too much once they assume they're in there.  They brag, say something obtuse, relax a little too prematurely, you know, as you cumbersome men do!"
"Absolutely!" I laughed at her choice of words.
It's at this point I thought to myself  this is going to be a very interesting night!
Copyright Maximus Sexton 2013.