Maintaining Love During Lockdown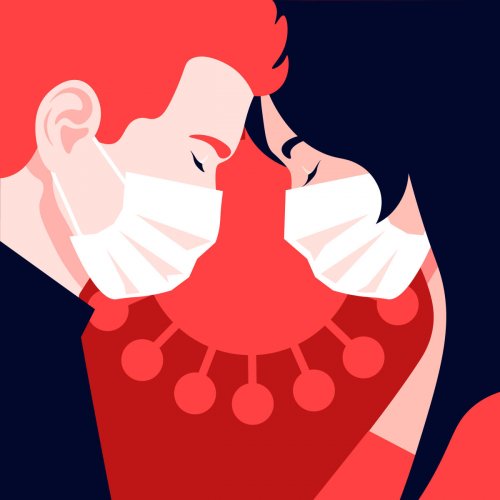 2020 began as usual – high hopes and New Year's resolutions. I was approaching 12 months in my new role (post-redundancy), plans to travel for work with my partner to Italy, summer with our kids, and Malta in the October half term.
Everything changed with a word that would define the year of 2020… 'Covid-19'. This virus which gripped the world even has its own emoji and meme.
By March most, if not all, of the World was on a self-imposed lockdown. Planes grounded, everyone working from home to protect the vulnerable, as well as the NHS services that support UK society in times of ill health. The daily figures were over 3,400 deaths per day, as supermarkets were depleted due to the panic buying of customers. Meanwhile, my Caribbean upbringing always taught me about preparing and having something put down.
However, there was one thing I couldn't prepare for, and that was lockdown and not seeing my partner, so we made the decision to stay locked down together.
With lockdown being mandatory in countries across the world, many couples like us faced two realities: Couples who live together facing spending all of their time together, whilst couples who live separately spending weeks, if not months, apart.
As the saying from back home in Barbados goes, "See me, come live with me, is two different things." Meaning – dating, and living together and seeing someone and their idiosyncrasies every day is different altogether. Living together, we are exposed literally and figuratively to each other's dirty laundry, but we both embraced it. Simple deduction… I am normally at hers, and it would be no different, and my attitude is to see the positive awakening together; surprising her with breakfast in bed more often, and cooking for her and her kids or my kids, and, of course, home schooling. Being More Of a Blended Family.
I embraced it fully. I met it with a sense of responsibility, and a routine. Although not in school, the kids needed structure. Firstly, my partner and I sat and discussed keeping them in a routine, especially being at home. We set up a schedule where they would "go to school," with their room as a designated educational zone from 09:00 – 12:30. Lunch was at 12:30 – 13:15, then PE and other educational exercise at 13:30 – 14:30. Some days were hard, but we did it as a team, and we worked to our strengths. I am more of a disciplinarian, and she is more an emotional up lifter. It ensures that the kids maintain a semblance of educational wellbeing, exercise and fun.
We had identified in the first two weeks that mental strength would be key to working together to get through things. In support of each other, we also maintained a schedule with our work. Being at home, productivity didn't suffer. However, one thing that was clear to me was that certain aspects of pre-lockdown were still needed – Thursday date night. Whether it was laying on a trampoline enjoying the warm evening and stars, cooking a meal together, me ordering flowers, or sending a blank card with my own words, it had to continue.
It led that post lockdown we decided to continue it and live together – another big step for 2 divorced parents. That's the ultimate lockdown, but it's just another part of being committed, and no bigger than when you asked her to be your partner or future wife. We bare our souls in a relationship, and for me, I used the lockdown to work to our advantage and invest the time, as time is what you have in a lockdown… and lots of it.
By Lockdown Lurve Spy