How They Lurve: Nii & Nana Evans
Nii Odartey-Evans, a Business Analyst, and Nana Evans, a designer, are celebrating their first wedding anniversary.  They tell us how they make their relationship work…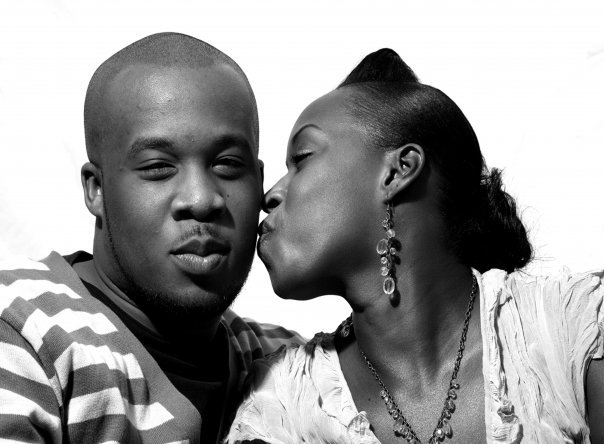 How long have you been together?
This year June, we would have been together for 13 years, and in April we will celebrate our first wedding anniversary.
How did you meet?
Nii:  At the University of Bedfordshire.  As I recall the situation, Nana approached me and said something along the lines of  "Hello buffness, I love how buff your arms are, I would love you to hold me with your overly buff arms."  It was a long time ago, so my memory is a bit sketchy!
Nana:  Melvin Odoom was a friend of one of my house mates and he invited us to his house.  On another occasion at a club, Nii tried to speak to me all night.
Was there any type of attraction when you first met?
Nii:  I was the hot boy of Luton.  It would have been strange if she wasn't attracted to me!!
Nana:  Well we actually first met at a Ghana Independence dance in 1997 I think.   Nii told my cousin to ask me for a dance.   I said "No, he looks 15."  He definitely had feelings from the start.  In Luton I didn't, I thought he was nice enough, but more of a friend.
Who made the first move?
Nana:  It was always a running joke between our two houses that Nii was attracted to me, then after about 9 months in Luton he finally told me, after we watched Romeo Must Die.  I forgot about it for a while, then remembered one day while I was washing up.  I told my friend Natski about his confession and she said, go for it you may aswell.  I said "But Nii is one of those guys you go out with for like 10 years, I'm only 19, do I really wanna be tied down?"  She said "Yeah probably," and we carried on washing up.  After another week I called him, around his birthday, and by the end of the conversation we were planning our first date.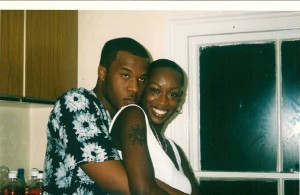 What did you do for your first date?
Nii:  We went to see Final Destination, just so she could hold onto my buff arms when she got scared.  She was wearing zebra print shoes… That could have been a deal breaker, but luckily for her I wasn't that shallow!
Nana:  Nii is very scared of horrors, his screaming was a little bit embarrassing…
How did you decide to become exclusive?
Nana:  We were pretty inseparable from the start, we both got calls from people we were kinda seeing and told them we had moved on. There wasn't a convo, it was just a given.
Nii:  When you roll with the Nii, it's always exclusive babaayy!!!  The reality is – once you meet my folks, its serious.  Let this be a lesson to Betty, Sarah and Jane who have been with Jamal, Kevin and Leroy for 15 years and have only met a distant half brother.
Tell us about the proposal.
Nii:  I was going to Ghana.  Nana was sad to see me go (who wouldnt right?) and so I whipped out the ring, got down on my one good knee and said: "Have this to keep you company whilst I'm gone."  We embraced… she kissed me seductively and then began to…
What does it take for you to make your relationship work?
Nii:  Communication, compromise and co-operation.
Nana:  Patience, communication, humour, respect and love.  On a day-to-day basis we get on, occasionally we get out of sync with each other and have a discussion.  I think emotionally we're both very intelligent, so we just let each other live.  Also we are quite similar people, so its not hard to love him, I love myself more though 🙂