Date #8 – Pulled!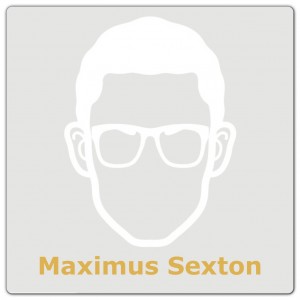 I'm in the gym.  I've been here for just over an hour and a half.  I ain't been here for sometime.  As you can guess, I've been quite busy and using other means to keep fit (if you catch my drift).  I'm a member of a couple gyms, namely, Fitness First and Virgin Active.  I like to rotate my attendance between to two, and seeing as routine bores me, it kinda suits me to switch it up.
The reason I've decided to embrace the gym is because I've had THAT chat with Chenelle.  You know the one, the "what are we doing, where is this going?" chat.  I guess it's just what happens.  I knew it would,  it was just a matter of time really.  Like I said, she is a potential wife.  She has such an easy going laid back vibe, that it's very easy to get comfortable with her.  One night around her place turns into 2 nights, the 2 nights become a week, then a month, and before you know it you're being ambushed with:
"Erm… so what are we doing here then?"  Then it's decision time – DUN-DUN-DUUNNNNN!
So I've respectfully fallen back.  She's not silly, she said as much.  She thinks I'm scared.  Am I scared?  Scared of what?  It's not scared to not want the same thing as someone else.  To which her response is:
"You say I'm a potential wife, you should do something about that.  As intelligent as you claim to be, why wouldn't you act on that observation?  The time is now."
"Woah, woah, woah!  How the f*ck did we arrive at marriage and settling down?"
"You're running away from your natural impulse, to love and be loved, to live in comfort.  This is a human being's purpose.  Love can be scary, but ask yourself one question: Do you not feel complete when we are together?"
I responded with a nod in agreement.
"Well, there is nothing more out there to find than that," she continued.  "You think there is, but there isn't.  One day you'll realise that."
Does that mean I'm in denial? But why the f*ck would I wanna settle down?  What, now?  Why?  I can't see that… not yet any way.  We didn't finish on a bitter note, but we did finish.  However, if I'm gonna be honest to myself, it's been playing on my mind ever since, hence my new appreciation for the gym.
Gyms are funny places. You can tell by a mile those who haven't come here to train at all.  Letches and floozies, posers and gym-pimps often frequent these places.  Let me be clear, I never move to a woman whilst I'm in the gym,  it's just not what I do.  I sincerely come here to train but I seem to have sparked the interest of a young lady who keeps trying to get my attention.  She's been walking past me, wherever I happen to be, staring dead in my eye, smiling and then strolling off as though I'm supposed to follow her and spark up some banter.  Nah, not me mate.  This girl is eager.  Hardly done any exercise on account of her eying up dudes.  Crop-belly top, long weave (not tied up) and a face full of makeup, hasn't broken a sweat, just posing in the mirror and trying to get attention.  Blatantly here to find man, and if it wasn't me, it would've been someone else. Trust me, every time she strolls by me I cringe a little.
So I'm on the running machine, 50 Cent on my iPod.  Ten minutes into my run, I feel a presence to my right on the running machine beside me.  I actually thought it was this glammed-up pest, who has been damn near sexually harassing me with her eyes, but it wasn't.  I wouldn't have normally looked up, but the thing I noticed was the fact that the person running beside me was matching my stride and pace.  Looking up mid-stride, I saw this gorgeous chocolate skinned lady jogging away on the treadmill with total focus.  Anxious not to get caught staring at her, I turned back to focus on my treadmill and took a second to process what I had just seen.  She had an athletic figure, 5'9" and nice cheekbones, with oriental-looking eyes.  Her tits bounced as she jogged along on the treadmill – looked like a double D from what I could tell.  She had a beautiful pair of lips, juicy and thick, looking like a love heart.  Absolutely no makeup, and her skin looked like…
I focused on my breathing and my stride.  She was still keeping my rhythm, we ran for another five minutes in synchronized strides, like we were sizing each other up from a stamina perspective.  It was quite funny really, like a private, unspoken joke between two strangers.  It felt like some type of primeval courtship.  Yes baby, I have stamina! I thought.  Out the side of my eye I saw her reach forward and increase the ascension on her treadmill.  This was a direct challenge.  I waited a moment and reached forward and did the same.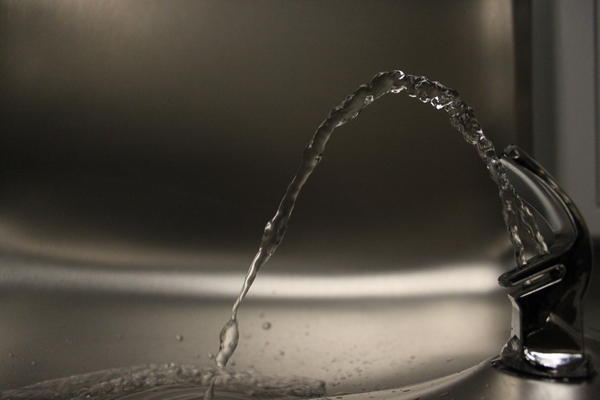 We ran for about another 10 minutes like this, her running in sync with me whilst upping the ascension every so often.  By the time we stopped we were both dripping with sweat and totally dehydrated.  I was knackered and needed some water.  I caught her eye as I walked towards the water fountain.  I ran various scenarios through my head, of how I should've or could've approached this, and I genuinely couldn't think of anything.  Just as I decided to let the moment pass me by and continue drinking my water, I was interrupted by a sweet voice.
"Have you finished?  May I quench my thirst?"
It was she, the lady who just pushed me to my limit on the treadmill.  I apologized and moved so she could fill her water bottle. Once she filled her bottle, she stood there for a moment and took several long gulps.  By this time we were both trying to rehydrate and catch our breath in the same moment.  I now had a perfect opportunity to speak to her, but I clammed up.  I had nothing.  No slick lines, nowt! Nada!  WTF?!  I did, however, get another look at her and oh my she was beautiful!  She had dimples that I'd not noticed before, and her ass and thighs were perfectly sculpted.  She wore a nice, understated Nike training outfit, with matching trainers, and she had her hair braided and tied in a bun.  As we stood there enjoying a brief respite, I saw her take the opportunity to check me out.  She thought I didn't notice, but I clocked her in my peripheral vision as she looked me up and down, and though it was very subtle, I saw her nod in approval.
"I've not seen you here before."  She spoke, breaking the ice and the silence
"Yes, I've been neglecting myself," I replied.
"Really? Doesn't look like it from here!"  She looked me dead in the eye when she said that, almost as if to ensure that I caught the innuendo implied within her statement.  We smiled and then broke into laughter.
"You're funny, that was a good one.  You look pretty damn good yourself."
"Thanks for noticing."  She extended her hand and left it lingering, I took the opportunity to reach out and shake it.  Her hands were very soft.
"Max.  My name is Max, what's yours?"
"Chinyere, very nice to meet you, Max!"
"So how often do you come here then?" I asked her
"I'm often here Tuesday, Thursday,  and Saturday mornings or evenings.  What about you?"
"I'm not that committed really, which is a shame, cos they still take their membership fee out of my account every month."
"I would've never guessed that, you're in great shape!"
"That's two compliments you've given me now, in the space of five minutes.  Any more of that and I'll feel obligated to pay you!"
Chinyere looked at me for a moment, just taking me in.  She looked at my lips, then looked me dead in the eye.  It felt like I was being assessed.  She was sizing me up.  In that moment, the song 'Do I Qualify' by Lynden David Hall popped into my head.  She then broke the silence again.
"Ok, what now then?"
"Well normally after I train I go for a swim, what about you?"
"I normally go for a steam in the sauna.  Care to join me?"
"Is that an official invite?"
"Of course it is, grab your towel!"
Wow!  I think I've been pulled!